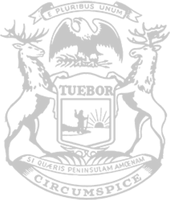 Reps. Sheppard, LaFave, Bellino issue statements on historic car insurance reforms bound for governor
State Reps. Jason Sheppard, Beau LaFave and Joe Bellino issued the following statements after casting their votes to approve landmark car insurance reforms agreed upon by the Michigan Legislature and Gov. Gretchen Whitmer:
State Rep. Jason Sheppard of Temperance:
"I know Gov. Whitmer said she was done playing games two weeks ago, but I'm glad to see she finally decided to stop playing politics on the largest issue facing drivers on our roads. This has been a top priority of mine for the entire five years I've been in the Michigan House. Now, we're on the verge of historic bipartisan reforms that will save families in Monroe County and all across Michigan hundreds of dollars a year on their car insurance bills. After negotiations with the governor, the solution we are sending to her desk for her signature delivers a big win for Michigan drivers. The plan guarantees significant savings for drivers by giving them freedom to choose coverage options that best meet their needs, ending price gouging by medical providers and strengthening important consumer protections."
State Rep. Beau LaFave of Iron Mountain:
"Although it took longer than we would've liked, I'm pleased we were able to get the governor and her special interest allies to agree on a solution to the largest pocketbook issue burdening Upper Peninsula drivers. This is a huge victory for Michigan families despite Gov. Whitmer's several failures to score a home run for medical providers, ambulance-chasing lawyers and insurance companies. This solution allows drivers to opt out of medical coverage through their car insurance policies in spite of the governor claiming it was a 'non-starter.' I urge her to sign these historic reforms as soon as they reach her desk so drivers can receive the guaranteed rate relief they have long asked for and deserve."
State Rep. Joe Bellino of Monroe:
"While I'm delighted we have convinced Gov. Whitmer and her friends to get on board to support landmark car insurance reforms, make no mistake – these past two weeks of 'negotiations' were the governor's and Democrats' joint effort to cut savings for drivers and their families. All, unfortunately, to soften the blow for the same big, powerful players that have blocked reform for decades. We didn't back down – we pushed right back and advocated for driver savings. The result? Reforms that aren't much different than the reforms she threatened to veto just two weeks ago. Now that political games are over, I hope the governor wastes no time signing this long-overdue bipartisan solution saving Monroe and Wayne county drivers up to 50 percent on their car insurance premiums."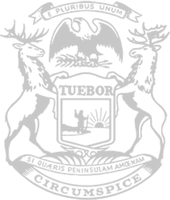 © 2009 - 2020 Michigan House Republicans. All Rights Reserved.
This site is protected by reCAPTCHA and the Google Privacy Policy and Terms of Service apply.