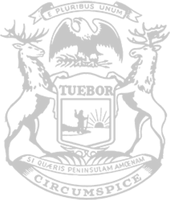 Reps. Lightner: Outdoor recreation plan in Michigan House includes support for projects in Eaton, Jackson counties
RELEASE
|
February 27, 2019
Natural Resources Trust Fund proposal approved by Appropriations Committee
State Rep. Sarah Lightner today voted to support a plan moving through the Michigan House that includes support for major outdoor recreation and natural resources projects in the region.
The legislation approved today by the House Appropriations Committee includes $1.72 million to purchase land for a new state game area in Eaton County and $450,000 for Watkins Lake State Park in Jackson County.
The Eaton County project involves buying 465 acres, including frontage on the Thornapple River. The property would be managed for pheasant, deer, turkey and waterfowl habitat.
"This project is a fantastic way to improve public hunting, fishing and wildlife viewing opportunities in the area," said Lightner, of Springport.  "The region needs something like this since public areas for hunting and recreation are in great demand."
In Jackson County, the plan includes acquiring 123 acres to connect two sections of Watkins Lake State Park and County Preserve.
"This is a unique opportunity that will allow the development of new nature trails and make Watkins Lake State Park an even better attraction," said Lightner. "It's a great spot to bird watch, take a relaxing walk and reconnect with nature."
The park – roughly 15 miles from Jackson and 25 miles from Ann Arbor – features a scenic lake, open meadows, mixed hardwoods and wetland areas. Another $60,600 is included in the plan to buy 23 acres in Washtenaw County's Manchester Township for the project.
Overall, the legislation approved by the House Appropriations Committee includes $26 million for more than 60 projects statewide. The money would come from the Natural Resources Trust Fund, which according to the Michigan constitution can only be used to support these types of projects.
The projects were recommended by the Natural Resources Trust Fund Board in December. The recommendations are subject to approval by the Michigan Legislature, a process started with the committee's approval of House Bill 4244.
The legislation advances to the House floor for further consideration.
Money in the Natural Resources Trust Fund comes from the development of minerals on state land and is designated on an annual basis in partnership with the state and local governments.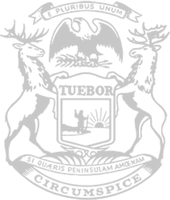 © 2009 - 2021 Michigan House Republicans. All Rights Reserved.
This site is protected by reCAPTCHA and the Google Privacy Policy and Terms of Service apply.