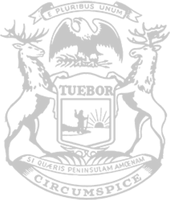 Reps. Hauck, Filler call for critical juvenile justice reforms
'Raise the Age' plan treats 17-year-olds as minors for most criminal offenses
State Reps. Roger Hauck and Graham Filler are spearheading a bipartisan plan to transform the way 17-year-olds are treated in Michigan's criminal justice system.
Michigan is one of just four states in the country to automatically prosecute 17-year-olds as adults when they're accused of breaking the law. The representatives said eliminating this outdated practice will help rehabilitate young offenders and reduce recidivism.
"Research shows that sending teenagers to prison with adults is detrimental to their psychological development. It negatively impacts their ability to re-enter society and integrate back into everyday life," said Hauck, of Union Township. "We should not default to this practice whenever a 17-year-old commits a crime in Michigan."
The proposal would raise the age at which individuals are considered adults for the purposes of prosecuting and adjudicating criminal offenses, allowing 17-year-olds to be treated as minors within the juvenile system in most circumstances. Prosecutors will continue to have some discretion, allowing them to waive minors who commit violent crimes into the adult system when appropriate.
The plan also establishes a funding mechanism to help local counties deal with the increased costs from the uptick of juvenile offenders in the system.
Filler, a former assistant attorney general who chairs the House Judiciary Committee, said the "Raise the Age" proposal is a good government reform, and an excellent example of bipartisanship at work.
"We must be humble enough to admit when a judicial policy isn't working, and flexible enough to work to change it," said Filler, of DeWitt. "Seventeen-year-olds are not legal adults, and it almost never makes sense for them to be sent to adult courts. They belong in juvenile courts, which are less harsh and much more successful at educating and rehabilitating young offenders. Setting young offenders up for success reduces the likelihood of them repeating the same mistakes, ultimately saving taxpayer dollars."
No other state devotes a larger share of its budget to prisons than Michigan. In the 1970s – when Michigan's prison population was merely 14,000 – corrections spending made up just 3 percent of the state budget. The representatives said about 20 percent of the state's general fund budget is now dedicated to corrections, taking public tax dollars away from schools, roads and other critical services. Michigan's current prison population is about 39,000.
House Bills 4133-46 have been referred to the House Judiciary Committee for consideration.
###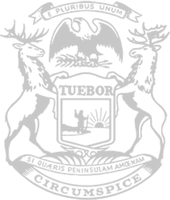 © 2009 - 2021 Michigan House Republicans. All Rights Reserved.
This site is protected by reCAPTCHA and the Google Privacy Policy and Terms of Service apply.