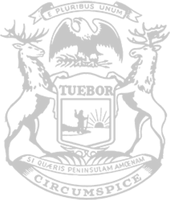 Representative Wendzel unveils new bipartisan criminal justice reform legislation
State Rep. Pauline Wendzel today helped unveil a new bipartisan 15-bill package aimed at reforming Michigan's criminal sentencing guidelines.
As of 2018, Michigan prisoners have the longest average length of stay in the nation at 54 months. This is in stark contrast to the national average of 30 months, and out of line with neighboring Midwestern states, who also average around 30 months. Michigan's average length of stay is even out of line with its own averages in the past; in 1990, the average length of stay in MDOC was 29 months.
Michigan's sentencing guidelines have driven this divergence over the past 30 years. While federal sentencing guidelines allow for the scoring of positive points, Michigan's sentencing guidelines only score negative points based on an offender's actions and characteristics, both past and present.
This new bipartisan package allows for the scoring of positive points, encouraging offenders to take steps toward rehabilitation and restitution after their offense and accounting for positive parts of an offender's life, such as acts of service in the community. By simply bringing Michigan's length of stay in line with the national average, the prison population would roughly halve over time, bringing about significant cost savings to Michigan taxpayers while still holding dangerous criminals accountable.
"There's no doubt that if you look at the work we've accomplished this term, Michigan is leading the nation in criminal justice reform," Rep. Wendzel said. "We're doing this in a safe manner, a smart manner, and most importantly, a bipartisan manner. Rep. Wendzel continued, "working together, we've reformed our civil asset forfeiture laws. We passed the 'Raise the Age' package, and just yesterday, the Senate advanced our bipartisan expungement package to the floor. This group of bills is another bold and meaningful step in reforming our criminal justice system, and I'm proud to partner with my colleagues on both sides of the aisle to take this next step."
In addition to unveiling this new criminal justice package, Rep. Wendzel's bipartisan expungement legislation advanced out of the Senate Judiciary and Public Safety Committee after three weeks of hearings and emotional testimony from Lt. Gov. Garlin Gilcrest.
"It is rare to have a policy before you that is the result of so many months of cross-agency and diverse stakeholder collaboration and engagement, and I am proud of the work that our devoted public servants in our agencies have put forward in developing the most workable process for 'Clean Slate,'" Mr. Gilchrist said. "Now, I'm committed to continuing this work and make sure we're working on options to even find more ways to implement this policy in an even more cost-effective manner and by finding the right funding source for this policy implementation."
The Lt. Gov. also made the point that the State of Michigan potentially loses millions of dollars in tax revenue by locking thousands of qualified workers out of the economy due to past convictions.
"I want to thank Senator Lucido and the Senate Judiciary and Public Safety Committee for their thoughtfulness and improvements to this bipartisan package," Rep. Wendzel said. "There is nothing conservative about a government continuing to punish its citizens after paying their debt to society. This bill package is about improving the lives of the people we serve. Once it passes, hundreds of thousands of our friends and neighbors will finally have access to new housing and educational opportunities, better career paths, and the peace of mind that comes with closure."
The expungement package now advances to the Senate Floor for further consideration.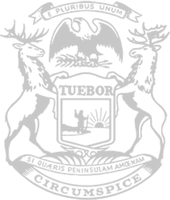 © 2009 - 2021 Michigan House Republicans. All Rights Reserved.
This site is protected by reCAPTCHA and the Google Privacy Policy and Terms of Service apply.