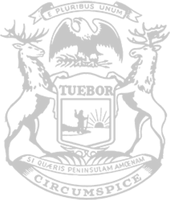 Rep. Yaroch reviews COVID-19 impact on nursing homes during subcommittee hearing
Last week, State Rep. Jeff Yaroch dug into a controversial state policy which places people who have tested positive for COVID-19 into nursing homes and long-term care facilities with healthy residents, saying the people of Michigan deserve to see the science behind this questionable policy.
Yaroch chairs a House Appropriations subcommittee devoted to the Department of Licensing and Regulatory Affairs and the Department of Insurance and Financial Services. The second-term legislator found it disappointing that when LARA officials testified, they would not answer what science they looked at, or if they even looked at any science, in determining their position on this plan. 
"LARA is the department who is responsible for ensuring the safety of nursing home patients – how could they not explain their position on this questionable policy?" said Yaroch, of Richmond. "Our senior citizens in these nursing homes – parents, grandparents, friends, relatives – are put in a dangerous situation by the introduction of COVID-19 into their residences, and LARA doesn't seem to have an issue with this policy. I find that very concerning. Over one-third of the COVID-19 deaths in our state have been nursing home residents – nearly 2,000 people. If LARA did not do their due diligence in reviewing this plan, they are complicit in the deaths of these nursing home patients. It is scary to think that the agency that is supposed to be on guard to protect our most vulnerable may have just went along to get along."
One of the first revelations from the outbreak of COVID-19 across the country was that senior citizens, especially those in nursing homes, were especially vulnerable to the virus. A March 27 report from the Centers for Disease Control and Prevention following a deadly COVID-19 outbreak a month prior at a nursing home in Washington stated "once COVID-19 is introduced in a long-term care skilled nursing facility, rapid transmission can occur."
"That knowledge was there months ago," Yaroch said. "Other states that were implementing similar policies have changed course. If the administration is going to continue this policy, the people are entitled to the science that supports this."
Nursing homes and long-term care facilities have been tasked with setting up isolated areas within their facilities for patients. Facilities without spaces that can be used to isolate and tend to COVID-19 patients are required to send them to regional hubs – a separate nursing home which has been approved by the Michigan Department of Health and Human Services. A June 15 executive order requires the hubs to accept patients.
More than half of these regional hubs are located in southeast Michigan, in areas that have been the most impacted by COVID-19.
Yaroch said that he wanted to continue hearing testimony this week, but LARA's director was not going to attend the hearing. 
Yaroch has co-sponsored a House Resolution calling on the governor to end the current policy. HR 276 was formally adopted by the Michigan House.
PHOTO INFORMATION: State Rep. Jeff Yaroch, chair of a House Appropriations subcommittee devoted to the Department of Licensing and Regulatory Affairs and the Department of Insurance and Financial Services, listens to testimony on Thursday, June 18.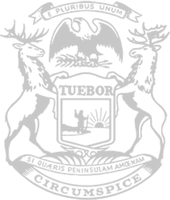 © 2009 - 2021 Michigan House Republicans. All Rights Reserved.
This site is protected by reCAPTCHA and the Google Privacy Policy and Terms of Service apply.