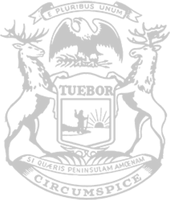 Rep. Yaroch: Putting aside partisan politics to reverse state budget cuts
RELEASE
|
December 13, 2019
Rep. Jeff Yaroch of Richmond supported a bipartisan resolution to the budget impasse affecting essential state government services.
The plan – reinstating support for public safety, health care, education and other services – was passed and sent to Gov. Gretchen Whitmer. It restores funding to many of the line items Whitmer vetoed when she signed the original budget for the fiscal year which started Oct. 1. The plan also addressed concerns with how the State Administrative Board functions.
"The Legislature came together to restore support for these important programs residents in Macomb County and the entire state rely on." Yaroch said. "Unlike in Congress, here in Michigan we're still focused on the people we represent. We are working through partisan differences to come to a resolution because it's the right thing to do."
The plan Yaroch supports:
Restores $13 million that county sheriffs use to hire deputies to patrol secondary and rural roads.
Restores nearly $15 million to the county jail reimbursement fund. The money is paid to local counties in exchange for agreeing to house people in the county jail who normally would be sent to state prisons.
Restores $10 million for grants to make school buildings safer for students and teachers.
Restores $4 million for the County Veteran Services Fund that helps connect veterans to the services they need in their local communities.
Restores more than $1 million to support children with autism and help their families find appropriate services.
Provides $400,000 for a pilot program for patients battling Alzheimer's in 10 different counties, including Macomb.
Restores $16.6 million for rural hospitals and additional money for critical access hospitals serving Medicaid and low-income patients.
Restores $10.7 million to improve pediatric psychiatric services.
Provides nearly $2 million to continue the fight against opioid drug abuse.
Provides $500,000 in grants for mental and physical health maintenance programs for seniors in senior centers.
Restores grants for 17,000 independent college students to make education more affordable.
#####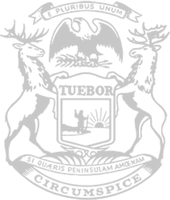 © 2009 - 2020 Michigan House Republicans. All Rights Reserved.
This site is protected by reCAPTCHA and the Google Privacy Policy and Terms of Service apply.