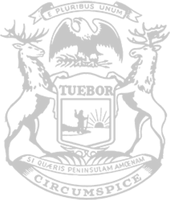 Rep. Yaroch continues fight to help Macomb County repair roads
Proposal improves funding distribution formula
State Rep. Jeff Yaroch continued his fight to bring Macomb County more money to repair roads with a proposal introduced last week in the Michigan House.
Yaroch's plan provides a more equitable distribution of road repair money by putting more emphasis on the number of lanes roadways have — rather than just their length. A three-lane road would receive substantially more money for repairs than a two-lane road of equal length, for example, helping direct more resources to Macomb County and other areas with the most heavily traveled roads.
"The concern I hear about most often from Macomb County residents is the terrible condition of our roads," said Yaroch, of Richmond. "There are solutions on the table to fix them faster – and this proposal is a good place to start.
"It's common sense that it takes more money to pave a three-lane road than a two-lane road, and this proposal simply reflects that common sense. This plan will provide a long overdue fix to our road funding formula and get more money to the places that need repairs most – including Macomb County."
Macomb County cosponsors include state Reps. Nate Shannon, Steve Marino, Bill Sowerby, Kevin Hertel, John Chirkun, Diana Farrington, and Douglas Wozniak.
House Bill 4062 has been referred to the House Transportation Committee.
Yaroch, in his second House term, has made several other proposals to direct more road repair money to Macomb County – an area that is consistently shortchanged by the state's current distribution formula.
Yaroch has advocated for allowing townships to receive road repair money directly from the state. He also proposed accelerating the 2015 road plan so that more of the state income tax would go to roads.
###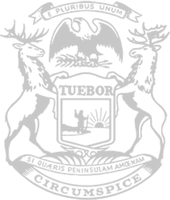 © 2009 - 2021 Michigan House Republicans. All Rights Reserved.
This site is protected by reCAPTCHA and the Google Privacy Policy and Terms of Service apply.