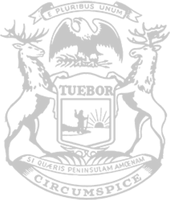 Rep. Whiteford will host Human Trafficking Awareness Day at Capitol
Day will conclude with free movie viewing in Grand Rapids
State Rep. Mary Whiteford, chair of the House Appropriations Subcommittee on Health and Human Services, will host Human Trafficking Awareness Day at the state capitol Thursday, Jan. 9.
"Human trafficking is a serious issue in Michigan," Whiteford said. "Many people don't realize what's happening right here in our own back yards. My goal is to increase awareness to ultimately help protect men, women and children from being entrapped in the industry."
Rep. Whiteford of Casco Township, along with Reps. Hank Vaupel of Fowlerville and Lynn Afendoulis of Grand Rapids, will host the awareness event at the Capitol. The day will begin with a seminar for legislators and staff and continue with a public committee meeting featuring testimony from human trafficking awareness experts.
Whiteford invites the public to attend the meeting at 10:30 a.m. in room 352 of the Capitol building. Committee members will hear from human trafficking survivor, Ruth Rondon and Kelly Carter, executive director of the Michigan Human Trafficking Commission.
The day will conclude in Grand Rapids with a free showing of A Parent's Worst Nightmare, a movie about human trafficking. The special viewing is open to the public at Celebration Cinema North in Grand Rapids at 6 p.m.
"This movie was eye opening for me and I think it's important for people to watch," Whiteford said. "I am eager for a big turnout at the showing."
For questions about Human Trafficking Awareness Day, individuals may contact Rep. Whiteford's Lansing office at (517) 373-0836.
###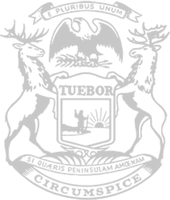 © 2009 - 2020 Michigan House Republicans. All Rights Reserved.
This site is protected by reCAPTCHA and the Google Privacy Policy and Terms of Service apply.