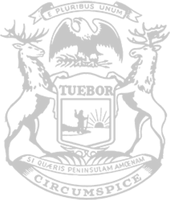 Rep. Wentworth votes to end budget impasse, reverse governor's cuts
RELEASE
|
December 11, 2019
State Rep. Jason Wentworth this week voted to reverse the governor's cuts to initiatives helping the state's most vulnerable residents – ending a budget impasse.
Wentworth, of Clare, also voted to approve reforms to ensure no governor will be able to circumvent the legislative process and abuse the State Administrative Board again. The plan provides checks and balances to help restore faith in Michigan's government and make the process more transparent.
"Our plan restores funding for a number of critical programs that never should have been vetoed by the governor," Wentworth said.
The plan approved today restores support for:
Public safety. The plan reverses the governor's $13 million in cuts to the program allowing sheriffs to hire patrols for secondary roads and $15 million for a statewide fund that reimburses county jails for holding state prisoners.
• Education. The House vote would restore funding for school safety grants, dropout recovery programs and literacy programs. The Michigan Tuition Grant program, which helps nearly 17,000 college students statewide, will be funded.
Health care. The plan restores $16.6 million for rural hospitals like MidMichigan Medical Center in Gladwin and Ascension Standish Hospital that serve relatively high rates of Medicaid and low-income patients, $10.7 million to improve pediatric psychiatric services, roughly $1.5 million to help children with autism, and roughly $2 million statewide to fight opioid drug abuse.
Veterans. The plan would restore grants Whitmer vetoed to ensure military veterans can get access to services they need at the county level.
"I'm glad we're coming together to solve the problem and restore funding for services people in our community rely on every day," Wentworth said. "I'm hopeful this positive momentum will continue as we begin next year's budget process in the coming months."
###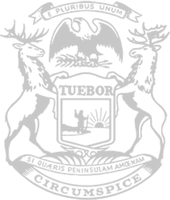 © 2009 - 2020 Michigan House Republicans. All Rights Reserved.
This site is protected by reCAPTCHA and the Google Privacy Policy and Terms of Service apply.