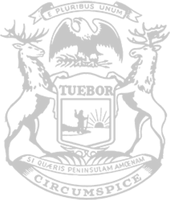 Rep. Webber, state House send restored funding to governor's desk
RELEASE
|
December 11, 2019
State Rep. Michael Webber, of Rochester Hills, this week joined colleagues in the Michigan Legislature in giving final approval to a plan restoring budget funding vetoed by Gov. Gretchen Whitmer earlier this year.
Nearly $1 billion in Legislature-approved funding was wiped through line-item vetoes before the fiscal year that began Oct. 1.
A newly approved bipartisan plan, expected to soon be signed by the governor, would restore the most critical of those vetoed funds – protecting children, families and neighborhoods in the greater Rochester area.
"We needed to come together as a state government to ensure people would have the services they rely on their state government to provide," Webber said. "Funding deadlines and conversations with the people we go to work for every day were beginning to reveal the true scope of what people in Michigan were going to be without. We couldn't stand by and allow that to happen."
Webber touted essential funding for secondary road patrol programs throughout the state that stand to be restored within the proposal. The programs, which had funding cut entirely through the governor's 147 line-item vetoes, will mean safer neighborhood streets and the local sheriff's office isn't forced to lay off deputies.
Other features of the plan include $1 million for the Autism Navigator program helping connect families with services. Another $350,000 will go to a new autism intervention program called the PLAY Project, providing specialized training to at least 60 providers of Early On Michigan to help infants and toddlers with developmental delays.
Adjusted funding will also ensure that nearly $15 million will be restored within the county jail reimbursement fund, paid to local counties in exchange for agreeing to house people in county jails who would normally be sent to state prisons.
"Simply put – this restored funding focuses on a variety of different areas that will make Michigan a better place to work, live and raise a family," Webber said. "I'm proud to have fought for this funding to come back into our state budget. While it has been a long process getting to this point, it was important to do it right and work together to get it done."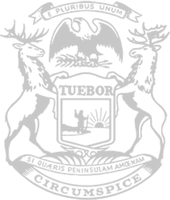 © 2009 - 2020 Michigan House Republicans. All Rights Reserved.
This site is protected by reCAPTCHA and the Google Privacy Policy and Terms of Service apply.