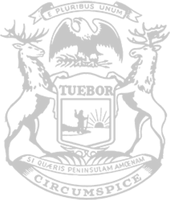 Rep. Wakeman: Coming together to beat coronavirus
By state Rep. Rodney Wakeman of Saginaw Township
Here in Michigan, like in much of the world, we're in the midst of one of the largest public health emergencies to ever sweep our state and local communities. In just a few short weeks, we have in excess of 9,300 confirmed COVID-19 cases statewide and have surpassed 300 deaths, with both statistics still on the rise.

While I understand this harsh reality causes great concern for Saginaw County families and residents across Michigan, it couldn't be more important for us to remain resilient, calm, and stand united as a community.

State and local health departments are working around the clock to contain the spread of coronavirus and help keep Michigan families safe and healthy. Just as our health care professionals are on the front lines of combating COVID-19, there are so many other unsung heroes providing essential labor to keep our communities functioning.

Law enforcement and first responders continue to report to work, tractor-trailer drivers are delivering much-needed goods and supplies daily to retailers, grocery store employees are working overtime stocking shelves, gas station workers are keeping our communities fueled, and pharmacists remain committed to refilling prescriptions.

It has been encouraging to see so much strength on display despite these uncertain times. As these community members continue to spend long days and nights supporting us, it's important we return the favor by supporting them.

In order to lessen the spread of the virus, I urge every Saginaw County resident in the coming weeks to be mindful of their decisions, including doing their part to be a good neighbor. That means:
• Adhering to the advice of medical experts;
• Abiding by the governor's "stay home" executive order;
• Making a habit of good hygiene by washing your hands regularly for a minimum of 20 seconds each time with warm water and soap, and using a hand sanitizer containing a minimum of 60% ethyl alcohol content in the ingredients when a wash sink isn't available;
• Frequently clean handles, doorknobs, keyboards and other commonly used items in your home or workplace with a quality disinfectant wipe or spray.
• Practicing social distancing by keeping at least six feet apart from others;
• Supporting our local small businesses by ordering take-out;
• When shopping, please take as few members of your household as possible to decrease the chance of exposure; and
• Refraining from hoarding food and other necessities.

We all have two choices during this crisis – we can either be part of the problem, or part of the solution. In the interest of the health and well-being of our communities, let's all partner together to be the solution. The more we practice these safeguards, the fewer of our fellow citizens will be infected and the faster we beat this health crisis.

Ensuring the health and safety of Saginaw County families and residents throughout the state is my top priority. I recently cast my vote for an emergency budget plan that allocates $150 million in state funds to assist in virus monitoring, testing and infection control. This was a proactive step to provide swift aid to our health care professionals and their mitigation efforts.

As a result of the aggressive action that has been taken by the governor, many of our local small businesses have taken a hard hit. In addition to the Legislature approving emergency funding, the Michigan Department of Treasury has allowed small businesses that have experienced a disruption in operations due to the COVID-19 pandemic more time to make their sales, use and withholding tax monthly payment. The filing and payment requirements are not due until April 20th, which will go a long way in helping these businesses navigate their way through this emergency.

I will continue to be actively engaged in this situation working with state and local officials, school leaders and local businesses to ensure they have the resources they need to respond to this health crisis. We can and will get through this if we continue to work together and support one another.

For the most accurate and timely information about COVID-19, residents can visit www.Michigan.gov/Coronavirus or dial 1-888-535-6136.

As always, please do not hesitate to reach out to my office with questions or concerns at (517) 373-0837 or [email protected]
###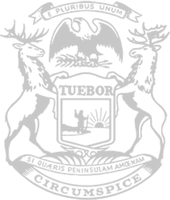 © 2009 - 2020 Michigan House Republicans. All Rights Reserved.
This site is protected by reCAPTCHA and the Google Privacy Policy and Terms of Service apply.