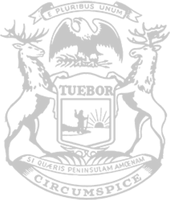 Rep. Vaupel fights for solutions to address high cost of prescriptions
RELEASE
|
November 21, 2019
State Rep. Hank Vaupel spoke this week at a rally in Detroit advocating for lower prescription drug prices.
Vaupel, of Fowlerville, joined a bipartisan group of state lawmakers including Sen. Ruth Johnson, House
Representatives Kevin Hertel, John Chirkun and federal lawmakers to voice his support for legislation in Lansing and in Washington D.C. that would encourage the prescription drug free market and increase the transparency of prescription drug pricing. The rally was organized by AARP Michigan.
"No one should have to choose between paying for their medication or putting food on the table," Vaupel said. "We're fighting to lower the cost of prescription drugs so that everyone can afford the life-saving medications they need."
Prescription drug prices have increased astronomically over the last few years. In 2016, drug price increases accounted for 100 percent of net earnings for major pharmaceutical companies – a net income of $8.7 billion.
Vaupel, who chairs the House Health Policy Committee, has introduced a plan to make prescription drug pricing more transparent. House Bill 4154 would require manufacturers of prescription drugs to file an annual report on the costs associated with manufacturing the medications.
###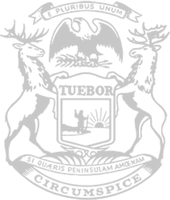 © 2009 - 2021 Michigan House Republicans. All Rights Reserved.
This site is protected by reCAPTCHA and the Google Privacy Policy and Terms of Service apply.