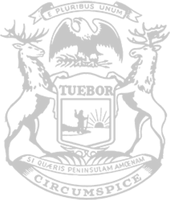 Rep. Sheppard to governor: Let's be clear about who was heading toward a shutdown
RELEASE
|
September 9, 2019
Rep. Jason Sheppard, of Temperance, today responded to comments made today by Gov. Gretchen Whitmer on reaching a turning point in budget negotiations:
"Let's be clear about who was the 'adult in the room' and who was heading toward a shutdown. It was not the Legislature who asked departments last month to begin planning for a shutdown, it was the governor's office. Perhaps when the governor said that some lawmakers were interested in a shutdown, she forgot she and Mr. Kolb don't serve in the Legislature anymore.
"We put solution after solution on the negotiating table and all we got from the governor's office was more inflammatory public statements and press conferences. I'm glad the governor has decided to stop stomping her feet and start working with the Legislature. It feels great to welcome another adult into the ongoing work to assemble a state budget."
Over the weekend, the governor agreed to agreed not to arbitrarily tie a road repair plan to approving a state budget. The Legislature made moves last week to proceed with plans to approve a new state budget investing record-high amounts in roads and schools without tax increases.
The Legislature has scheduled budget conference committee meetings for this week. Legislators from the House and Senate will meet jointly in these committees to agree on department-level plans, a key step in the process of finalizing a new budget ahead of the Oct. 1 constitutional deadline.
###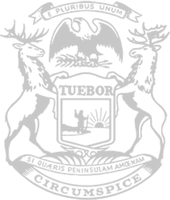 © 2009 - 2020 Michigan House Republicans. All Rights Reserved.
This site is protected by reCAPTCHA and the Google Privacy Policy and Terms of Service apply.