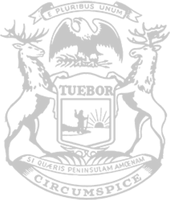 Rep. Sheppard: Michigan Legislature moves forward with budget plans
RELEASE
|
September 6, 2019
Rep. Jason Sheppard today said the Legislature is proceeding with plans to approve a new state budget investing record-high amounts in roads and schools without tax increases.
The Legislature has scheduled budget conference committee meetings for next week. Legislators from the House and Senate will meet jointly in these committees to agree on department-level plans, a key step in the process of finalizing a new budget ahead of the Oct. 1 constitutional deadline.
"We refuse to let the governor's demands for massive gas tax increases hold the entire state budget hostage any longer," said Sheppard, of Temperance, a member of the House Appropriations Committee. "We must move forward and approve a state budget.  We cannot continue to allow the governor to hold up the process with her unreasonable demands for a 45-cent tax increase.
"When summer began, we had faith that a compromise could be made which would include a plan for road funding. Schools have put their budget planning on hold, waiting for Lansing to approve their funding. Local governments need to know how much support they will have for police, fire departments and other services. We will deliver a budget plan to the governor's desk that keeps government running efficiently – delivering the services we all depend on – with more money than ever for schools and roads."
Sheppard said Gov. Gretchen Whitmer's insistence on a widely rejected massive gas tax hike delayed the entire budget process, but lawmakers simply can't wait for her any longer.
"She proposed a 45-cent per gallon gas tax increase, and that shows how out of touch she is with Michigan taxpayers," Sheppard said. "I have received many phone calls and emails from residents in and around Monroe County who do not support her plan.  In our area, specifically, her drastic proposal would drive business to Ohio and jeopardize family budgets. We presented the governor with several reasonable alternatives this summer, but she isn't listening. So we will approve a budget in the Legislature, and send it to her desk for approval.
"We'll continue to have the discussion on infrastructure funding, but that discussion should not threaten our constitutional obligation to have a budget in place by October 1.  That would be extremely irresponsible."
###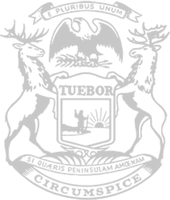 © 2009 - 2020 Michigan House Republicans. All Rights Reserved.
This site is protected by reCAPTCHA and the Google Privacy Policy and Terms of Service apply.