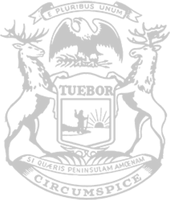 Rep. Sheppard introduces plan to protect residents from governor's overreach
Proposal would restore checks and balances during states of emergency
State Rep. Jason Sheppard today introduced a plan to rein in the broad powers given to the governor during states of emergency and help protect the people of Michigan from gubernatorial overreach in the future.

Sheppard, of Temperance, said current state law gives the governor authority to declare and act during states of emergencies – but Gov. Whitmer's recent actions during the COVID-19 emergency go beyond the scope of that authority, instituting regulations that are far more restrictive than other states and holding Michigan residents hostage in their homes.

"The governor is playing with people's constitutional rights," Sheppard said. "She has stripped residents of their property rights by prohibiting travel from one residence to another. In addition, the governor has interfered with commerce by prohibiting Michiganians from purchasing certain goods."

For weeks, Sheppard and his colleagues have urged the governor to follow the federal government's Cybersecurity and Infrastructure Security Agency (CISA) guidelines like surrounding states such as Ohio, Indiana, and Illinois. These guidelines were recently revised to include more industries where more jobs are deemed critical and can be performed while practicing safety protocols that protect the workers and the community.

"As elected representatives of the people, we have a responsibility to constantly review the situation and make adjustments when necessary to protect the rights of residents and prevent overreach during future states of emergency," Sheppard said.

The measures introduced today would:
• Reduce the number of days the governor can declare an emergency from 28 to 14. After 14 days, a review from the Legislature would be required.
• Allow for a civil fine for a violation of an emergency order, rather than requiring a harsh criminal penalty.

"The people of Michigan deserve to have a seat at the table whenever major decisions are being made, and the Legislature is the voice of the people," Sheppard said. "We must study options like these to restore checks and balances within state government and make the Legislature's role during states of emergency abundantly clear."

House Bills 5708-10 were referred to the House Government Operations Committee, which Sheppard chairs.
###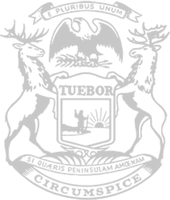 © 2009 - 2020 Michigan House Republicans. All Rights Reserved.
This site is protected by reCAPTCHA and the Google Privacy Policy and Terms of Service apply.