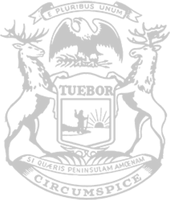 Rep. Schroeder invites Clarkston alumni to state Capitol
State Rep. Andrea Schroeder of Independence Township welcomed Sean Mueller to the state Capitol on Wednesday. The Clarkston High School alumni job-shadowed her during the day after expressing interest in learning more about the legislative process.
Sean attended meetings in the lawmaker's office, attended a lunch-and-learn with constituents and advocacy groups, and sat with Rep. Schroeder on the House floor while legislators conducted business.
A life-long Clarkston resident, Sean recently graduated from Saginaw Valley State University with a degree in Public Administration.
"It is great to see young people, like Sean, interested in state government," Rep. Schroeder said. "I look forward to seeing all of the great things he will accomplish and the positive contributions he will be making in our community."
State Rep. Andrea Schroeder was joined by Clarkston native Sean Mueller on the House floor at the state Capitol Wednesday.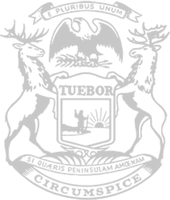 © 2009 - 2020 Michigan House Republicans. All Rights Reserved.
This site is protected by reCAPTCHA and the Google Privacy Policy and Terms of Service apply.