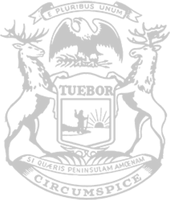 Rep. Sarah Lightner responds to governor's budget presentation
Rep. Sarah Lightner of Springport – a member of the Michigan House Appropriations Committee – issued the following statement today after the Whitmer administration's budget presentation:
"I want to work with the governor to solve Michigan's most pressing issues, so I'm disappointed she didn't personally unveil her own recommendation for the next budget year. It's very important that she re-establish good communication with the Legislature, especially after last year, when she walked away from budget negotiations and then vetoed funding to support some of Michigan's most vulnerable residents. I am sure we can find common ground, but to do that, we have to be able to talk.
"On the positive side, I am encouraged by the governor's proposal to boost revenue sharing payments to counties, cities, townships and villages – it's a good starting point as we seek to help communities fund the essential services families rely on day in and day out.
"I'm encouraged to see that the governor recognizes the importance of the Going PRO funds this time around. Going PRO is a huge help in addressing Michigan's talent gap, and making smart investment in the skilled trades is crucial to our continued comeback and future success.
"I continue to have sharp disagreement with some parts of the governor's budget. As the second-largest economic industry in the State of Michigan, we need to support the continued growth of agriculture, not inhibit it. The proposed budget eliminates all previously appropriated $4 million of the Food and Agricultural Investment Program. The program provides competitive grants to support food and agriculture expansion projects, like innovative food and agricultural processing companies.
"Additionally, her road bonding plan does not address the local roads we drive on every day – it instead focuses on state highways and interstates in urban areas. We need a roads plan that works for everyone, and adding to crippling bond debt just continues to punt the problem to future generations. The taxes we pay at the pump should ALL go to roads, and the government needs to reduce bloat, not increase it for our kids to deal with.
"Overall, this budget proposal significantly spikes government spending. As a member of the Appropriations Committee, I will continue the work we started last year, finding as many places as we can where government can be more efficient with the dollars we do have before asking taxpayers for more of their hard-earned money."
###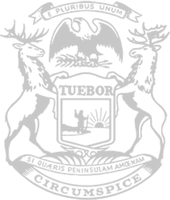 © 2009 - 2021 Michigan House Republicans. All Rights Reserved.
This site is protected by reCAPTCHA and the Google Privacy Policy and Terms of Service apply.