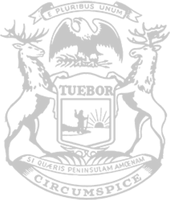 Rep. Rendon votes to support Northern Michigan students with record funding
RELEASE
|
September 19, 2019
State Rep. Daire Rendon, of Lake City, today voted in support of the Legislature's school aid budget, including the largest ever investment for Michigan students in the state's history.
The budget provides a total of $15.2 billion for K-12 schools. Under the plan, per-pupil funding would increase for every student in Michigan by $120 to $240 – a total increase of more than $300 million in the foundation allowance. The governor's recommendation capped the increase at just $180 per student.
"We're putting students in a better position to succeed," Rendon said. "Business is booming in Michigan. That's why it's important we are providing our classrooms with the necessary tools to prepare our children and grandchildren to enter the state's workforce upon graduation."
The Legislature-approved plan also:
Increases Career Technical Education funding to $50 per student and includes $16 million in equipment grants for a total of nearly $74 million in CTE investment.
Triples the investment in literacy coaches.
Includes a total investment of $510 million in at-risk students.
Nearly triples funding for English language learners.
Includes $60 million more than last year to reimburse school districts for special education costs.
Provides $7 million for isolated school district funding and includes a tiered formula to allow for a wider distribution of funds to students in rural districts.
Includes additional investments in school safety grants and school-based health and mental health programs.
"This budget contains the largest ever investment in our schools to date and includes an increase of $60 million for special education costs," Rendon said. "The best part is we were able to do this without asking families for more money at the pump as the governor originally proposed. This is a win for students, a win for schools and a win for hard-working taxpayers."
The plan now heads to the governor's desk for consideration.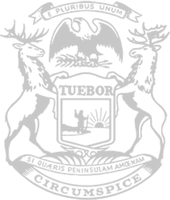 © 2009 - 2020 Michigan House Republicans. All Rights Reserved.
This site is protected by reCAPTCHA and the Google Privacy Policy and Terms of Service apply.