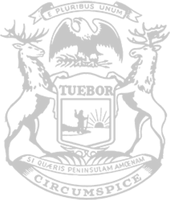 Rep. Rendon, House vote on finalized budget plan protecting northern Michigan communities
RELEASE
|
December 10, 2019
State Rep. Daire Rendon and the Michigan House today finished voting on a plan to reverse Gov. Gretchen Whitmer's budget cuts to various initiatives helping K-12 students, law enforcement and opioid prevention resources  – ending a two-month budget stalemate.
Through 147 line-item budget vetoes, Whitmer cut nearly $1 billion from the state budget that began Oct. 1. The House votes advance the chamber's efforts to restore the most critical of this funding statewide, rejecting the governor's numerous attempts to force her proposed 45-cent per gallon gas tax hike.
"While the governor's cuts were bad, they specifically hurt Michigan's rural communities the most," said Rendon of Lake City. "I wasn't going to let the governor's rerouting of nearly $1 billion in taxpayer money for personal priorities stand, especially when she disregarded some of Michigan's most vulnerable populations. People should always be put before politics and that's what today's vote in the House signified."
Key components of the plan approved by Rendon and the House:
Public Safety. The budget plan reverses the governor's $13 million in cuts to the program allowing sheriffs to hire patrols for secondary roads. It also restores the $10 million Whitmer eliminated for school safety grants.
The House again approved $35 million providing public charter schools with the same per-student funding increase planned for students in traditional K-12 public schools. The funding will provide Michigan's 150,000 public charter school students with the resources they need to succeed in the classroom.
Opioid Intervention. Rendon spearheaded House efforts to reinstate $40,000 to Project Extension for Community Healthcare Outcomes (ECHO), an opioid intervention program that assists in strategies to combat the opioid epidemic in northern Michigan. Project ECHO increases access to specialty treatment in rural and underserved areas for patients struggling from substance abuse.
Payment In Lieu of Taxes (PILT). The House votes recover $27 million in the PILT Program, which counties – typically rural – rely on to be compensated for public lands that do not pay taxes.
"While this budget plan is a step in the right direction to restore services for Michigan's hard-working taxpayers, I still believe more could have been done," Rendon said. "This budget still falls short of providing funding for the Pure Michigan tourism campaign and doesn't do enough for career and technological education."
The budget plan will soon be headed to Gov. Whitmer for her signature.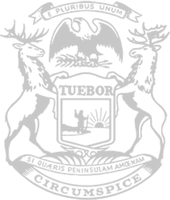 © 2009 - 2020 Michigan House Republicans. All Rights Reserved.
This site is protected by reCAPTCHA and the Google Privacy Policy and Terms of Service apply.