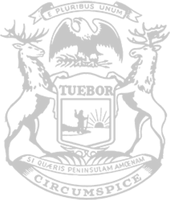 Rep. Rendon: Governor's budget vetoes are broken promises
State Rep. Daire Rendon, of Lake City, today issued the following statement in response to Gov. Gretchen Whitmer's veto of particular items in the state budget for the 2019-20 fiscal year:
"Gov. Whitmer campaigned on fixing Michigan's roads – and even used profanity to underscore the importance of doing so. The only problem was she insisted on fixing Michigan's roads and bridges at the expense of hard-working taxpayers through a widely unpopular nation-high 45-cent per gallon tax hike. Republicans in the Legislature found savings throughout the state budget to allocate more than $5 billion into the Department of Transportation, including an additional $400 million for road repairs – a record amount – without taxing Michigan families more at the pump. The governor's rejection of $375 million to local road and bridge repairs proves she was not concerned about roads after all.
"Educators across the state were promised by the governor that they would receive record school funding to better provide for students – and the Legislature delivered. Gov. Whitmer has contradicted herself by taking away $128 million in K-12 funding for Michigan's students.
"We're starting to see a familiar trend with Gov. Whitmer – a lot of double-speak and no action. Remember, in the governor's perfect world, it's only good enough if she can drain the pocketbooks of Michigan's taxpayers. The Legislature provided the governor with a responsible budget without tax increases reflecting the priorities of every community across the state. The governor's vetoes are broken promises, and the people of Michigan deserve better."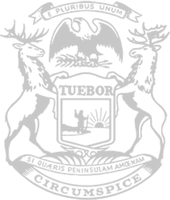 © 2009 - 2020 Michigan House Republicans. All Rights Reserved.
This site is protected by reCAPTCHA and the Google Privacy Policy and Terms of Service apply.