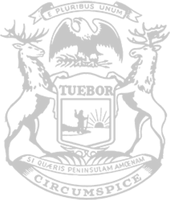 Rep. Reilly welcomes Lake Orion students to testify at Capitol
State Rep. John Reilly of Oakland Township today welcomed middle school students from Lake Orion Community Schools to the state Capitol to testify in the House Natural Resources & Outdoor Recreation Committee.
The group from Waldon Middle School were in Lansing to urge legislators to adopt the eastern wild turkey as the official game bird for the state of Michigan. Jon Gray, an eighth-grade science teacher at Waldon, developed an innovative way to 'kill two birds with one stone' that allowed the students to learn about aviary science and how state government works at the same time. He joined the students in front of committee members as they presented their arguments.
"I was proud to watch students from our community make their case in support of this bill and directly participate in our legislative process," Reilly said. "They provided superb testimony that was well-communicated and researched to the members of the House Natural Resources & Outdoor Recreation Committee."
House Bill 4589 was introduced by State Rep. Gary Howell of North Branch and would designate the eastern wild turkey as the official state game bird. Michigan currently does not have an officially designated game bird and has seen the eastern wild turkey make a remarkable comeback in recent years due to dedicated restoration efforts.
If passed out of committee, House Bill 4589 would move to the House floor where the entire chamber would weigh in on its approval.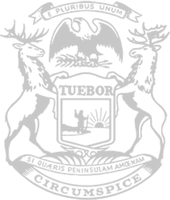 © 2009 - 2020 Michigan House Republicans. All Rights Reserved.
This site is protected by reCAPTCHA and the Google Privacy Policy and Terms of Service apply.