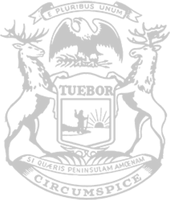 Rep. Reilly bill would require social media platforms honor neutrality
Legislation would prohibit discrimination in the new "public square"
State Representative John Reilly (R-Oakland Twp.) has introduced legislation to ensure social media networks that present themselves as content- and viewpoint-neutral do indeed treat all viewpoints equally.
Reilly said the proposal addresses numerous revelations that major social media networks are manipulating content without the knowledge or consent of their users. Just this week, an undercover investigation from watchdog Project Veritas revealed that Google, parent company of the social video network YouTube, is actively manipulating its search results to influence the 2020 presidential election.
In a recording, Jen Gennai – Google's head of 'Responsible Innovation' – is heard referencing the 2016 election won by current president Donald Trump.
"We all got screwed over in 2016," Gennai says on the recording. "Again it wasn't just us, it was, the people got screwed over, the news media got screwed over, like, everybody got screwed over so we're rapidly been like, happened there and how do we prevent it from happening again."
Gennai then continued: "We're also training our algorithms, like, if 2016 happened again, would we have, would the outcome be different?"
Gennai also has said Google will refuse to appear before Congress because "there's no use sitting there being attacked over something we are not going to change."
Under Representative Reilly's bill, it would be unlawful for a social media company to hold itself out as content- and viewpoint-neutral but censor, ban, shadow-ban, or reduce the platform of a user on the basis of their political opinions.
"This isn't a question of property rights. This is a question of fraud," Representative Reilly explained. "In this modern era, social media networks are the new public square. Banning – and worse, secretly banning while deceiving the user into believing their content is being shared equally – excludes individuals from public life.
"Social media companies cannot eat their cake and have it too. They cannot enjoy the privileges of being a platform, such as immunity from liability for users' content, while also enjoying the privileges of being a publisher to control what everyone may or may not say on their network."
House Bill 4801 has been referred to the House Communications and Technology Committee for consideration.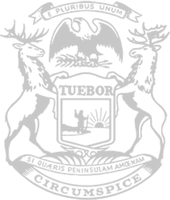 © 2009 - 2022 Michigan House Republicans. All Rights Reserved.
This site is protected by reCAPTCHA and the Google Privacy Policy and Terms of Service apply.