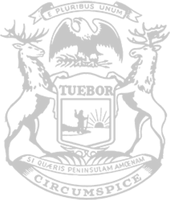 Rep. O'Malley: PPE procurement testimony shows pivotal emergency management errors
State Rep. Jack O'Malley, of Lake Ann, today cited recent testimony in the Joint Select Committee on the COVID-19 Pandemic as evidence of poor emergency planning within Gov. Gretchen Whitmer's administration.

The committee spoke on Wednesday with a pair of personal protective equipment (PPE) providers who had worked with states throughout the country to deliver masks, gloves, gowns and other vital items in response to COVID-19 outbreaks. Working with Michigan and the Whitmer administration, the two PPE providers disclosed, was difficult.

"At the start of this, the governor went on major cable news networks asking where all of the PPE was for our state. In testimony, we heard from people who said they were at the ready to provide it for a fair cost," O'Malley said. "It speaks to suspect emergency planning from this administration and it has made Michigan less safe as we have approached this emergency."

O'Malley personally heard from one provider, Bill Mathes of Med Source 1, and attempted to put him in touch with the governor's office after Whitmer's public and repeated pleas for additional supplies. Mathes said after failing to receive sufficient communication from the administration, he began prioritizing other states instead and opted not to engage further with Michigan officials in late April.

Ken Williamson of Platinum Global Sourcing shared a similar story after speaking with Sen. Peter Lucido, of Shelby Township, about being able to partner with the state to bring needed PPE to frontline workers.

"It shows the administration didn't do their due diligence. Instead of working to find real solutions, they just found it easier to blame the federal government," O'Malley said. "We need to make sure we are utilizing all of the resources that we have in times of crisis. That's effective and efficient emergency management.

"I think about all the areas where PPE is so desperately needed. Not just for our health care workers who are tending to patients, but for those providing preventative surgeries, first responders, teachers when our students return to the classroom and many other frontline staff. It's surprising and discouraging to know the administration was turning away help that was needed – and may still be needed depending on where we're at."

The select committee also heard testimony from Office of the State Employer Director Liza Estlund Olson on state employee furloughs and unemployment benefits, as well as Department of Technology Management and Budget Acting Director Brom Stibitz on PPE procurement, contact tracing and cyber security.
###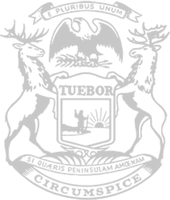 © 2009 - 2020 Michigan House Republicans. All Rights Reserved.
This site is protected by reCAPTCHA and the Google Privacy Policy and Terms of Service apply.