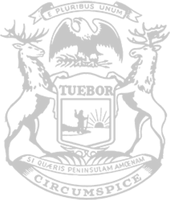 Rep. O'Malley: DHHS Director testimony just the tip of the iceberg with failed contact tracing contract
State Rep. Jack O'Malley, of Lake Ann, said additional answers are needed to provide the people of Michigan with more clarity on a COVID-19 contact tracing contract that was awarded to a Democrat-connected firm.
O'Malley and other members of the Joint Select Committee on the COVID-19 Pandemic held a hearing Thursday with Director Robert Gordon. Earlier this year, Gov. Gretchen Whitmer's administration awarded a no-bid contract to gather confidential information from Michigan residents through a "contact tracing" program she was prioritizing to track and mitigate COVID-19. Once it became public that the contracted vendor had ties to the Democrat Party, the governor scuttled the arrangement. Multiple times in the hearing, Gordon said the decision to use the firm was a mistake.
"Hundreds of volunteers were stepping up to help the state of Michigan combat COVID-19 with contact tracing, but they were stepping into a completely bungled situation," O'Malley said. "The Auditor General's report laid out a concerning timeline and it's important that the people of Michigan have transparency and accountability when their state government makes these kinds of decisions."
The personal information from volunteers could have feasibly been used for political purposes in the possession of the firm. O'Malley said it was concerning DHHS had originally stated that the information is property of the consulting firm in question. Following the select committee's hearing, DHHS said late Thursday that all remaining personal identity information it had for the volunteers – including names, emails and phone numbers – had been deleted.
"It goes to show how important these hearings are as we work to hold state government accountable. One hearing and boom – four months of inaction are shored up. These things have had a way of happening when our committee starts asking questions that need to be asked," O'Malley said. "All of this personal information was gathered and sent to an organization with political affiliation. They said they were going to destroy it, but we didn't have safeguards in place to ensure that had happened until after our committee brought this important issue to the forefront. This was a mess and something that clearly was not properly vetted from the start."
Director Gordon disclosed to the committee that Gov. Whitmer made the call to cancel the contract on April 21 – five days after her office was made aware of the affiliation. 
"Director Gordon said the decision to go with this vendor was made out of urgency and our committee has heard from other state officials who have said the governor is acting quickly and decisively to protect people," O'Malley said. "But taking five days to pull the plug isn't showing urgency – and when you take into account the additional time it took to establish a new contact tracing arrangement, it cost our state valuable time in responding to this crisis."
O'Malley said he appreciated Director Gordon meeting with the committee and admitting that a mistake had been made, but is looking to hear from additional people who had a say in the decision-making process – including Andrea Taverna, a senior advisor to the administration on opioid strategy who has reportedly taken on a different role during the COVID-19 outbreak.
"Director Gordon specifically pointed the Auditor General in the direction of Andrea Taverna because he said she is the person who is primarily in charge of contact tracing for Gov. Whitmer's administration. But Ms. Taverna has not been cooperative. She is citing an Attorney General investigation that was opened a day after our select committee met for the first time as her reason to not be forthcoming," O'Malley said. "We need a complete picture so we can evaluate how to avoid these types of embarrassing mistakes in the future – because that's what this was."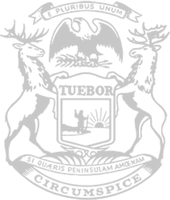 © 2009 - 2020 Michigan House Republicans. All Rights Reserved.
This site is protected by reCAPTCHA and the Google Privacy Policy and Terms of Service apply.