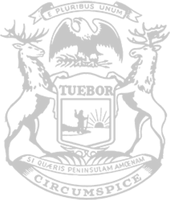 Rep. Mueller: Whitmer is out of touch with the people of Michigan
Legislator refuses to force additional 45 cent gas tax on drivers
State Rep. Mike Mueller, of Linden, has expressed his disappointment with Gov. Whitmer's comments blasting the Legislature regarding ongoing budget deliberations.
Mueller said the governor's proposed budget plan – which includes a 45 cent tax increase – shows she's "out of touch" with the people of Michigan. The plan received significant public backlash after the governor's March announcement. Mueller reported it is the issue brought up most to him by his constituents.
"While the governor is throwing stones, Republican legislators are actively working on a real plan that will actually work for the people of Michigan," Mueller said. "I will not sign off on a budget plan just to get it done quickly. We are taking the time to carefully and tactfully develop an effective plan for our state."
In June, the House approved a budget plan that adds more than $800 million a year to fixing roads without a tax increase and raises the state's minimum per-pupil foundation allowance by $180, affecting a majority of Michigan school districts. All districts statewide would receive at least $90 more per student as part of a $226 million foundation allowance increase in the K-12 budget.
"As a father, I want a plan that works for our kids and their schools, As a retired sheriff's deputy, I want a plan that promotes safe roads," Mueller said. "We can accomplish both without dipping deep into taxpayer's wallets."
Provisions in the Michigan Constitution require action on a state budget before the new fiscal year begins Oct. 1.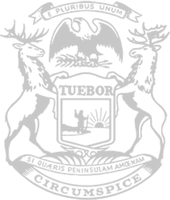 © 2009 - 2020 Michigan House Republicans. All Rights Reserved.
This site is protected by reCAPTCHA and the Google Privacy Policy and Terms of Service apply.