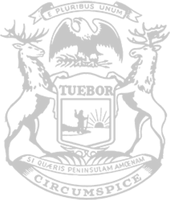 Rep. Mueller supports changes to State Administrative Board powers
State Rep. Mike Mueller, of Linden, has announced his support for a new common-sense framework related to the state budget – preserving some State Administrative Board powers while preventing future gubernatorial abuse of the system.
The plan relates to a board recently used by Gov. Gretchen Whitmer to unilaterally shift around $625 million in taxpayer money without oversight or accountability during the budget process.
Her actions eliminated Legislature-approved support for some of Michigan's most vulnerable people – defunding programs to help children in foster care, boost court-appointed advocates for children, and help at-risk youth and fight human trafficking. Instead, the funds were shifted to separate bureaucratic priorities.
"We must pave the way for better government practices in the future by ensuring more oversight," Mueller said. "The current setup is harmful to the people of Michigan."
Mueller said a precedent could be set by the governor's actions going forward and it's important to shore up what is essentially a loophole in the state budget process.
"The Legislature spent months on a budget that directly reflects the needs of the people in communities we represent across the state. The governor completely disregarded those needs just before the clock ran out," Mueller said.
One of the proposals introduced would limit the amount of money the board could redirect in any one line item to $200,000 in one budget year. The other would change the appropriations process to empower the Legislature with stronger authority on budget transfers.
Limiting the amounts of money that can be transferred by the State Administrative Board would return Michigan to the parameters of the 1970s and 1980s under Gov. William Milliken, adjusted for inflation. It also would place a proper emphasis on current procedures for budget-related transfers that the Legislature and the governor's administration routinely use year-round.
The legislation, House Bills 5175-77, will be reviewed in the House Government Operations Committee.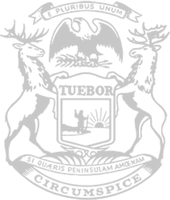 © 2009 - 2020 Michigan House Republicans. All Rights Reserved.
This site is protected by reCAPTCHA and the Google Privacy Policy and Terms of Service apply.