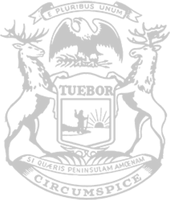 Rep. Mueller stands up for police officers in committee testimony
Former sheriff's deputy calls for harsher penalties for disarming an officer
State Rep. Mike Mueller today testified before the House Judiciary Committee in support of a bipartisan plan he spearheaded to increase the penalty for criminals who disarm or attempt to disarm a police officer.
"A criminal who commits unarmed robbery is punished more severely than one who disarms a police officer under current law," said Mueller, a recently retired sheriff's deputy. "That's troubling and it needs to change."
The legislation was inspired by the tragic death of Oak Park Police Officer Mason Samborski, a Howell native who was killed on Dec. 28, 2008, by a suspect who took his firearm and executed him after he became incapacitated during a struggle with the suspect.
Mueller also shared that suspects have attempted to disarm him on two separate occasions throughout his career.
House Bills 4315-16 would increase the maximum sentence for attempting to disarm a police officer from a five-year felony to a 10-year felony and ups the penalty for disarming a police officer from a 10-year felony to a 20-year felony.
Joining Mueller for testimony was Democratic Rep. David LaGrand, a former prosecutor from Grand Rapids, who partnered with him in sponsoring the legislation.
"It's a straightforward plan that people across the aisle support," said Mueller, of Linden. "We want to send a clear message that violence against police officers will not be tolerated and the Legislature has their backs."
The plan remains under consideration by the House Judiciary Committee.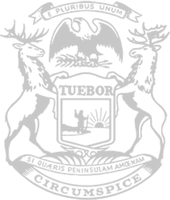 © 2009 - 2020 Michigan House Republicans. All Rights Reserved.
This site is protected by reCAPTCHA and the Google Privacy Policy and Terms of Service apply.