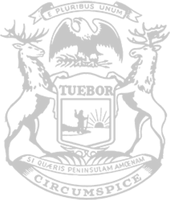 Rep. Miller votes for impactful no-fault reforms in historic bipartisan deal
Drivers to save money through choice while maintaining key protections
State Rep. Aaron Miller, of Sturgis, joined House legislators today in giving legislative approval to a proposal that brings lower car insurance prices to residents and families across the state, primarily through consumer choice.
The plan guarantees lower rates for all drivers in Michigan, mending the state's broken no-fault system and reducing what currently is the highest average car insurance premium in the nation. The average premium is also twice as high as in neighboring states such as Indiana. The bill offers personal injury coverage options, fights fraud and abuse, and addresses medical costs.
"It's still surreal, but we have actually crafted a no-fault reform bill successfully in the Michigan Legislature for the first time in over 40 years," Miller said. "Drivers in this state have never even had a choice in their level of PIP coverage under this system. This reform is going to help keep people in our state and keep border communities viable with less strain on budgets."
Michigan's costs are high largely because it's the only state mandating unlimited lifetime health care coverage through car insurance. The House plan allows those currently using the unlimited coverage to keep it, and those who want it in the future to continue buying it – all while providing more affordable choices.
"Just let drivers do what they want," Miller said. "That's all we've ever wanted."
SB 1 will soon be reviewed by the governor.
PHOTO INFORMATION: State Rep. Aaron Miller (left), of Sturgis, looks over SB 1 with state Rep. Brad Paquette, of Niles, during House session on Friday. The landmark plan makes needed changes to Michigan's no-fault auto insurance system.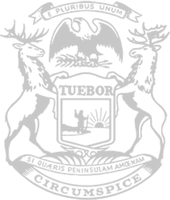 © 2009 - 2020 Michigan House Republicans. All Rights Reserved.
This site is protected by reCAPTCHA and the Google Privacy Policy and Terms of Service apply.