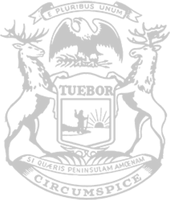 Rep. Marino blasts Pentagon's move to weaken PFAS regulations
State Rep. Steve Marino, of Harrison Township, today reacted to reports that the U.S. Department of Defense (DOD) has been lobbying for a more lenient standard for cleaning up toxic chemicals used for decades in firefighting foam used for decades at Air Force bases during drills.
"This is an underhanded and dishonest attempt by federal bureaucrats to shirk responsibility for billions of dollars of clean-up needed to protect human health and safety," Marino said. "If the Pentagon were successful in its attempt to dodge responsibility, it would leave taxpayers in Macomb County and across the state footing the bill for the federal government's mess. Not only does this move fly in the face of common decency, it is one of the most perverse interpretations of the Tenth Amendment that I have ever seen."
The DOD's push to the U.S. Environmental Protection Agency for a lower groundwater clean-up standard comes as the Department faces billions of dollars in clean-up costs tied to its use of PFAS-laden AFFF firefighting foam. If successful, media reports stated, the Pentagon's move could get the Air Force off the hook for cleaning up sites, such as a Selfridge Air National Guard Base near Mt Clemens.
"Since day one, Michigan has been committed to swift, science-based solutions, and the federal response should be no different," Marino said. "The DOD's suggestion that the EPA adopt a groundwater clean-up standard of 380 parts per trillion – more than five times weaker than Michigan's current standard – is absurd."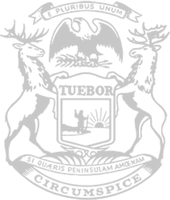 © 2009 - 2020 Michigan House Republicans. All Rights Reserved.
This site is protected by reCAPTCHA and the Google Privacy Policy and Terms of Service apply.