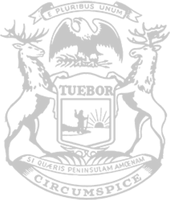 Rep. Maddock: Burdensome record storage costs would be dialed back with reproduction plan
RELEASE
|
February 26, 2020
The Michigan House of Representatives today voted overwhelmingly to approve legislation from state Rep. Matt Maddock which will save communities and taxpayers money on record storage.
House Bills 5197-98 allow for digital or electronic reproduction of construction-related documents, such as drawings, blueprints, site plans, permits, contracts and others, with certain stipulations. Streamlining reproduction would allow municipalities to shed original documents that come with expensive storage costs.
"This is a practical update that is reflective of where we are at with technology today and into the future," said Maddock, of Milford. "There's not much incentive for municipalities to do electronic reproduction now because they're required by law to keep original documents anyway. So they're spending time doubling up on files while still having to pay to store the originals."
In addition to cost savings, Maddock noted electronic files help alleviate the risk of lost data due to fires, misplacement or other circumstances.
Under Maddock's proposal, municipalities must meet certain criteria when choosing to reproduce construction documents. For instance, the entire document must be captured and in a portable document format such as a PDF or other widely used secure electronic format. It also must be easily accessible and available to the public on a municipality's website or in the form of acquirable copies at the clerk's office.
For the sake of verification, any copy must also be confirmed by a building official, planning commission or a signed affidavit from the individual who created the construction document. Original documents for historic sites must be retained, under the plan.
The bills now move to the Senate for further consideration.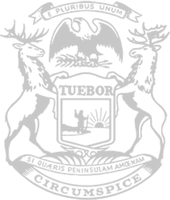 © 2009 - 2021 Michigan House Republicans. All Rights Reserved.
This site is protected by reCAPTCHA and the Google Privacy Policy and Terms of Service apply.