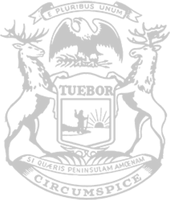 Rep. Lower: Budget vetoes impact county jails, Michigan communities
State Rep. James Lower, of Greenville, today expressed disappointment with a decision by Gov. Gretchen Whitmer to veto sections of a Department of Corrections budget recently approved by the Michigan Legislature.
The governor slashed nearly $15 million for a county jail reimbursement program compensating local jails for housing prisoners that would normally be in a state facility. The move goes against a plan approved by the Legislature that would have allowed for more communication and cooperation with federal immigration authorities.
"Instead of allowing law enforcement officers to do their jobs, the governor decided to butt in and play politics," Lower said. "Unfortunately, that decision makes our communities less safe."
As chair of the House Local Government and Municipal Finance Committee, Lower said the governor's reductions in spending across various areas in the overall budget plan – 147 line-item vetoes in all – will have wide-reaching implications for people across central Michigan and the state.
"Governor Whitmer cut funding for local police patrols, payments to local governments in lieu of taxes on state-owned land, local road funding and funding for county jails all because we won't give her a massive, unneeded gas tax increase," Lower said. "These cuts will harm communities throughout the state."
The Legislature had voted to invest another $400 million into road and bridge repairs, continuing a commitment to improving roads without tax increases or cuts to essential services. The plan put Michigan's Department of Transportation budget over $5 billion and provided more money for road repairs than ever before. Whitmer vetoed $375 million of the planned $400 million investment after lamenting Michigan's roads needed more help.
A sizeable portion of money was already being devoted to improving crumbling Michigan roads at the state, county and city level. A plan approved in 2015 is putting more money toward roads gradually, with over $1 billion in projected additional annual revenue by 2021.
"The roads money will be the headliner, but she turned away millions in rural job initiatives and school safety grants to help protect our kids, eliminated Going Pro funding to help train people for skilled trades jobs, reduced mental health spending from the Legislature's approved budget and more," Lower said. "It was a very vindictive review of a plan that cleared both chambers – with some level of bipartisan support – after she walked away from negotiations. She thinks the Legislature loses in that scenario, but the reality is the people of Michigan do."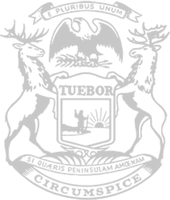 © 2009 - 2021 Michigan House Republicans. All Rights Reserved.
This site is protected by reCAPTCHA and the Google Privacy Policy and Terms of Service apply.