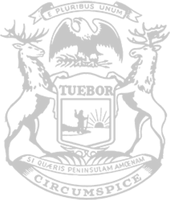 Rep. Lightner supports budget plan investing more in Michigan students than ever before
RELEASE
|
September 19, 2019
Rep. Sarah Lightner of Springport today supported a plan investing more than ever in Michigan's K-12 students – without any tax increases.
Lightner, as a member of the House Appropriation Committee, helped shape the budget plan approved by the Michigan House. The schools budget plan will soon be headed to Gov. Whitmer for consideration.
The plan increases per-pupil funding for every student in Michigan by $120 to $240 – a total increase of more than $300 million in the foundation allowance. The vast majority of school districts would get the $240 per student increase, including Jackson, Eaton and Lenawee County schools within Lightner's House district.
"This plan proves our state can invest more in schools, career preparation and other programs without asking taxpayers for more money," Lightner said. "We need to make sure we are using taxpayer dollars efficiently before we go back to our districts asking families to pay even more."
The schools plan:
Increases Career Technical Education funding to $50 per student and includes $16 million in equipment grants for a total of nearly $74 million in CTE investment.
Triples the investment in literacy coaches.
Includes a total investment of $510 million in at-risk students.
Nearly triples funding for English language learners.
Includes $60 million more than last year to reimburse school districts for special education costs.
Provides $7 million for isolated school district funding and includes a tiered formula to allow for a wider distribution of funds to students in rural districts.
Includes additional investments in school safety grants and school-based health and mental health programs.
The schools budget is House Bill 4242.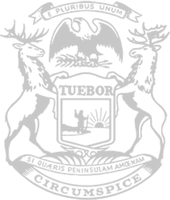 © 2009 - 2020 Michigan House Republicans. All Rights Reserved.
This site is protected by reCAPTCHA and the Google Privacy Policy and Terms of Service apply.