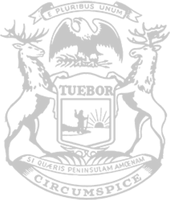 Rep. Lightner helps unveil Michigan House Republican Action Plan
RELEASE
|
February 21, 2019
State Representative Sarah Lightner this week joined Republican members of the Michigan House to unveil their Action Plan for the 2019-20 legislative term.
The plan titled "Leading the Way for an Even Better Michigan" highlights key areas to focus on for the current legislative term.
"We must continue to remain transparent and accountable for the policies we support," said Lightner, of Springport. "Government exists to serve the people in our communities.  Accomplishing the goals set out in the Action Plan will help make a positive difference in the lives and pocketbooks of Michiganders."
Lightner has previously worked as a paralegal, specializing in criminal defense and family law, and she plans to focus on continuing important criminal justice reforms that will help reduce recidivism and uphold the rule of law.
"We must continue to work on policy that will both help our loved ones and ensure safe communities," Lightner said.
Rep. Lightner serves the residents of the 65th House District, which encompasses parts of Jackson, Lenawee and Eaton counties.
The 2019-2020 House Republican Action Plan may be viewed at http://gophouse.org/leading-the-way/
###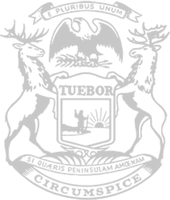 © 2009 - 2021 Michigan House Republicans. All Rights Reserved.
This site is protected by reCAPTCHA and the Google Privacy Policy and Terms of Service apply.