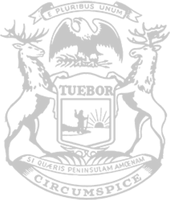 Rep. Leutheuser responds to governor's budget recommendations
State Rep. Eric Leutheuser, of Hillsdale, released the following statement following Gov. Whitmer's budget recommendations today:
"The thought of passing on further state debt to our children and grandchildren as a result of the governor's road bonds doesn't sit well with me. Especially given that the bonds will not address roads in rural communities like ours. Bonds can only be used for state-owned roads, which are predominantly in urban areas. We need a better solution that cuts unnecessary government spending and prioritizes roads across the entire state.
"The governor's proposal also eliminates $4 million of the Food and Agriculture Investment Program, which provides competitive grants to support food and agriculture expansion projects. Agriculture is a cornerstone of our community and our state and I am disappointed the governor cannot look outside of her own roots to recognize that.
"I do agree with the governor's ideas further bolstering our state police force to help keep our communities and residents safe, which should be the number one priority of our government.
"This is just the first step in the budget process. We want to work with the governor, but the Legislature will consider these recommendations and ultimately create its own proposal over the coming months. I can say with confidence I will not support a plan that includes a laundry list of increased spending measures like the one the governor proposed today."
###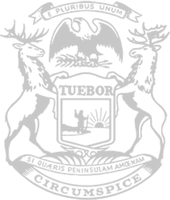 © 2009 - 2021 Michigan House Republicans. All Rights Reserved.
This site is protected by reCAPTCHA and the Google Privacy Policy and Terms of Service apply.