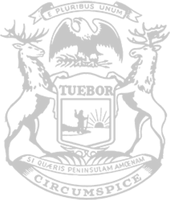 Rep. Leutheuser: Resources are available to help Michigan workers, job providers affected by coronavirus – and more are coming
Nothing in our recent history compares to the health and economic challenges raised by the coronavirus crisis. As the consequences hit home in southern Michigan, our focus is on keeping our families and neighbors healthy by limiting spread of the virus and keeping our economy strong during this turbulent time. That is my sole mission as state government adds its support to the resources provided by federal government in service of our local communities.

Roughly half the states in our nation – including Michigan – are under stay-at-home orders issued by governors. We must follow this order and the advice of public health experts to manage this crisis. We also must keep essential segments of our economy open – from health care to grocery stores to the other vital services we can't function without.

Each state has unique challenges and has its own priorities in response. As our governor issues executive orders related to COVID-19, please know I am working with her office and the Legislature to speed aid, clarify guidance, add flexibility, remove barriers, and cut red tape. We've expanded eligibility so more people who are affected can get help.
We've asked the Administration to compare how neighboring states are treating certain businesses, so our Michigan workers don't get left behind. We have regular conference calls to stay up to date. We are talking and working together with the same goals. Here are some of the major steps being taken at the state and federal levels to help during these unprecedented times:
Expanded unemployment benefits: An executive order from the governor allows unemployment benefits to be increased from 20 to 26 weeks, increases the application eligibility period from 14 to 28 days, and suspends the normal in-person registration and work search requirements. Employers will not be charged for unemployment benefits if their workers become unemployed because of an executive order requiring them to limit operations or close. Eligible residents can apply for unemployment benefits online at Michigan.gov/UIA.

Help for small businesses: The Michigan Strategic Fund recently approved a $20 million economic relief program to help small business owners affected by COVID-19 make payroll and pay their bills. The Michigan Economic Development Corporation will oversee the distribution of $10 million in grants and $10 million in low-interest loans to businesses across the state. Additional information about the Michigan Small Business Relief Program can be found online at michiganbusiness.org/covid19. The U.S. Small Business Administration (SBA) recently approved a statewide Economic Injury Disaster Loan declaration. The application for disaster loan assistance is available at disasterloan.sba.gov/ela.

Federal stimulus: The latest federal stimulus package – providing a $2 trillion boost to our nation's economy – has been approved by Congress and signed by President Trump. This package will provide relief to all taxpayers along with employers of all sizes. The plan includes one-time direct payments of $1,200 each to most American adults, and provisions to help more businesses stay afloat so workers can keep their jobs. The plan may also provide loans for hard-hit sectors such as the automotive industry, which is so critical to Michigan's overall economic health. Previous stimulus packages approved by Congress in recent weeks will provide help to Michigan in many ways, including more resources for emergency preparedness and food assistance.

It's important to seek out accurate, reliable information during this public health crisis. The Michigan Department of Health and Human Services has experts available to answer questions about COVID-19 and direct residents to resources within state government and local communities. Visit www.michigan.gov/coronavirus, call 1-888-535-6136, or email [email protected] for more information.

I am proud to represent Hillsdale and Branch counties in the Michigan House, particularly in times like these, when our community's strength and resiliency will lead us to the better days ahead. My staff and I are working remotely, available to answer your questions and help. We can be reached at 517-373-1794 or [email protected].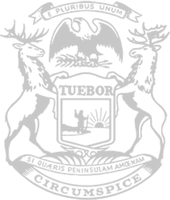 © 2009 - 2020 Michigan House Republicans. All Rights Reserved.
This site is protected by reCAPTCHA and the Google Privacy Policy and Terms of Service apply.