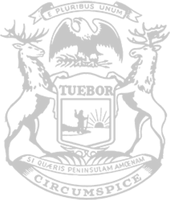 Rep. LaFave plan makes hunting possible for hunters with disabilities
State Rep. Beau LaFave, of Iron Mountain, this week offered testimony on a proposal that will allow hunters with physical disabilities a realistic option for hunting.
House Bill 4332 would allow the Department of Natural Resources to issue permits allowing the use of pneumatic air bows during bow season. The air bow uses compressed air to launch arrows and can be used with one hand if needed, helping those who are unable to hold, aim and shoot a bow and crossbow.
"I'm not sure why we're actively discouraging those with disabilities from participating in a beneficial recreational opportunity like hunting, but that's what this bill aims to fix," LaFave said. "The truth is we're brushing aside practicality for the sake of a perceived traditionalism. We're losing a bunch of hunters and the state could use the license sales, but to combat these things we need to look at ways to get more people into hunting. This technology will get more hunters out, increase exposure to Michigan's great outdoors and provide a safer option for those who can't operate a crossbow."
An individual with a disability and an approved permit would be allowed to hunt with a pneumatic bow during regular bow season under the proposal. Bow season stretches from the beginning of October to the beginning of January, while firearm season is a shorter stretch of two weeks in November – Nov. 15-30 this year. Additionally, the Natural Resources Commission would be allowed to determine if all licensed hunters can take game with pneumatic air bows during firearm season.
LaFave said simply classifying the weapon as a gun with the associated dates would leave severely disabled hunters with almost no realistic opportunity to hunt.
"When there's two feet of snow on the ground, people in a wheelchair aren't going to be able to go out and hunt and do something they enjoy," LaFave said. "We need to allow disabled hunters an opportunity to get into the woods in October to hunt. Anything short of that is government-sponsored discrimination."
LaFave, a lifelong hunter and fisherman, was born without a portion of one leg and partial use of one arm. Rep. LaFave offered similar legislation in his first term in the Michigan House as he continues to be a strong advocate for people with disabilities and sportsmen. HB 4332 remains under consideration in the House Natural Resources and Outdoor Recreation Committee.
PHOTO INFORMATION: State Rep. Beau LaFave, of Iron Mountain, provides a demonstration during testimony on House Bill 4332 before the House Natural Resources and Outdoor Recreation Committee on Tuesday, Oct. 22. LaFave showed the committee how crossbows require two hands, while air bows can be used with only one. LaFave's plan lets disabled hunters operate more efficiently by allowing them to use pneumatic air bows.
PHOTO INFORMATION: State Rep. Beau LaFave, of Iron Mountain, poses with an 8-point buck he recently took during Michigan's bow season.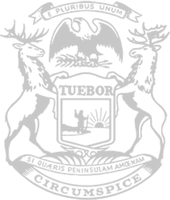 © 2009 - 2021 Michigan House Republicans. All Rights Reserved.
This site is protected by reCAPTCHA and the Google Privacy Policy and Terms of Service apply.