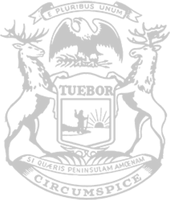 Rep. LaFave: Justice isn't being served with ethics violations, structural flaws, and cover-ups in AG's Office
State Rep. Beau LaFave, of Iron Mountain, today issued the following statement in response to new revelations surfacing out of Attorney General Dana Nessel's office regarding the resignation of Assistant Attorney General Brian Kolodziej. An internal investigation determined several department employees knew of Kolodziej's unethical sexual relationship with the victim in a sexual assault case he was prosecuting. The discovery has caused the reduction of criminal sexual conduct charges in an Isabella County case and the dismissal of first-degree criminal sexual conduct charges in an Oakland County case. Two other department employees have been fired but another remains on staff:
"I find the new revelations out of Attorney General Dana Nessel's office to be deeply disturbing. Two victims of criminal sexual conduct have slipped through the cracks of our state's justice system because of Mr. Kolodziej's predatory relationship. We now have a man convicted of rape behind bars for substantially less time and a father-son duo accused of rape roaming the streets due to gross incompetence or a cover-up.
"Multiple department employees reported Mr. Kolodziej's unethical and reprehensible conduct to Dana Nessel's chief of staff and other supervisors at the time. Yet, Kolodziej was able to stay on the case until revelations surfaced.
"The legal profession as a whole has strict ethics rules and procedures in place for a reason, and given the nature of the department, compliance with them is paramount. We're talking about lawyers here. People who practice law. Having knowledge of another lawyer committing an ethics violation and turning a blind eye is, itself, an ethics violation.
"Although I cannot yet prove this in a court of law, I'm having a hard time believing that scores of people in her office, including her chief of staff, knew of Kolodziej's disgusting conduct, but nobody told Nessel. There was a massive breach of public trust, and it happened under her watch. Attorney General Dana Nessel should have known of Mr. Kolodziej's improper relations with a victim that came to Nessel for help.
"While I'm glad some of those who committed ethics violations have been fired, I was shocked to learn of Nessel's decision to keep former Criminal Justice Bureau Chief and Criminal Appellate Division Chief John Pallas on her staff. Pallas knew of his colleague's disgusting behavior, was required to report it, and refused to do his job. Anyone turning a blind eye or covering up unethical behavior such as this should stop getting paid.
"The people deserve better behavior and more accountability from all levels of the government they fund. This is further evidence that Dana Nessel is unfit to lead her department. If she is unwilling or unable to clean up her department, I'm willing to help her out. I demand Nessel fire John Pallas immediately."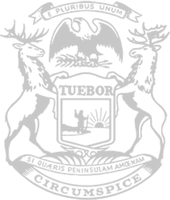 © 2009 - 2021 Michigan House Republicans. All Rights Reserved.
This site is protected by reCAPTCHA and the Google Privacy Policy and Terms of Service apply.