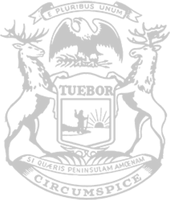 Rep. LaFave honors law enforcement with Police Week resolution
The Michigan House today honored the brave men and women in law enforcement by approving state Rep. Beau LaFave's resolution declaring May 10-16, 2020, as Police Week in the state of Michigan.

Dedicating a week to honor the significant contributions made by members of law enforcement has been a cherished tradition dating back to 1962, when then-President John F. Kennedy proclaimed May 15 as National Peace Officers Memorial Day and the calendar week in which May 15 falls as National Police Week.

For the second consecutive year, LaFave has led the House in authoring a resolution honoring the approximately 19,000 full-time uniformed police officers across Michigan and remembering those who were killed in the line of duty.

"We owe a debt of gratitude to all of the men and women of law enforcement who put their lives on the line each and every day to ensure our safety and security – especially those who have made the ultimate sacrifice," said LaFave, who chairs the House Military, Veterans and Homeland Security Committee. "No matter the circumstances, these brave individuals answer the call for service and willingly put their lives in jeopardy. Even in the most difficult times, such as the ongoing challenges we currently face due to COVID-19, we can always turn to our members of law enforcement for help. The actions demonstrated by members of law enforcement over the past several weeks is yet another reminder to never take the contributions of these courageous individuals for granted."

In 2019 alone, 133 law enforcement officers were killed and many more assaulted in the line of duty across the country. The names of these dedicated public servants who made the ultimate sacrifice are engraved on the walls of the National Law Enforcement Officers Memorial in Washington, D.C.

"I encourage Michigan residents to join me in thanking our law enforcement officers for the merit, dignity, bravery and reliability they exhibit through their daily service to our communities, state and country," LaFave said. "For Michigan's fallen officers, we will never forget their service and sacrifices."
###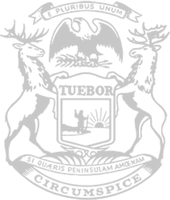 © 2009 - 2020 Michigan House Republicans. All Rights Reserved.
This site is protected by reCAPTCHA and the Google Privacy Policy and Terms of Service apply.