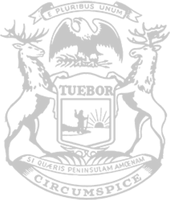 Rep. LaFave: Heartwell rejection necessary; proves governor's 'sexism' claims were baseless
RELEASE
|
February 27, 2020
Rep. Beau LaFave today applauded the Michigan Senate for rejecting the appointment of anti-gun activist George Heartwell to the Natural Resources Commission while condemning Gov. Gretchen Whitmer's initial claim that Senate Republicans were sexist for voting against the governor's previous female appointee to the NRC.

With the Senate vote, Heartwell is immediately thrown off the commission and unable to further threaten people's rights, LaFave said.

"George Heartwell is a noted gun-grabber who had no business getting near the Natural Resources Commission, let alone leading this important panel," said LaFave, of Iron Mountain. "Heartwell is such a well-known anti-gun stooge that the governor had to be trolling gun owners and hunters across Michigan by trying to appoint him."

LaFave, a strong proponent of Michigan's natural resources and hunting rights, also said the governor's initial claim of sexism about her female appointee's rejection has absolutely no merit after Heartwell's denial. He said it is disturbing Democrats seem to see everyone in the prism of physical characteristics, whether it be gender, race, or appearance.

"I've taken criticism from some Democrats, and I also happen to be disabled," LaFave said. "So in the governor's worldview, the next time Attorney General Dana Nessel tweets mean things about me, I have every right to call her out for her bigotry toward the disabled. It's ludicrous, and something I'd never do.

"People are sick and tired of politicians who use the crutch of identity politics when things don't happen to go their way. Making absurd claims of sexism is lazy and hurtful to women, especially coming from arguably the most powerful woman in Michigan. Women who face real sexism every day unfortunately don't have the same platform as the governor, and she needs to use her bully pulpit as a force for good. Crying wolf only marginalizes women and diminishes real allegations of sexism when it rears its ugly head."

Rep. LaFave also applauded Sen. Ed McBroom of the Upper Peninsula for voting against both of the NRC appointees.

"I want to thank my constituent, Sen. McBroom, a conservative Republican who voted his conscience and rejected the governor's appointees," LaFave said. "Our sacred gun and hunting rights will ultimately be in much better hands because of his common-sense decisions."

The Natural Resources Commission includes seven members appointed by the governor. The commission regulates the taking of game and sportfish, designates game species, and establishes the first open season for animals.
###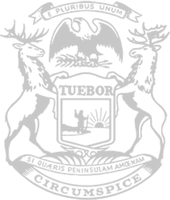 © 2009 - 2022 Michigan House Republicans. All Rights Reserved.
This site is protected by reCAPTCHA and the Google Privacy Policy and Terms of Service apply.