Rep. LaFave: Governor's latest executive order to jeopardize workers, small businesses in Michigan
State Rep. Beau LaFave, of Iron Mountain, today released the following statement in response to Gov. Gretchen Whitmer's executive order closing the doors of bars, restaurants and other small businesses in Michigan until March 31, 2020. LaFave, chair of the House Military, Veterans and Homeland Security Committee and vice chair of the House Judiciary Committee, expressed concerns over the unilateral move, calling it a violation of property rights:

"These businesses, many small and family-owned, are the backbone of our state and provide employment opportunities for many people in our communities. It doesn't matter whether it's a bar, coffee shop or fitness center, the Constitution outlines the private property rights of every business entity.

"Any revenue lost as a result of these rights being ripped away should be reimbursed by the government. The sad reality is there is no way of telling how much this is going to cost the hard-working taxpayers of Michigan.

"To all of the workers greatly harmed by the governor's unilateral executive action, my heart goes out to each and every one of you. It seems as if our governor has forgotten that rent and utilities are still to be paid and food is still to be put on the table.

"I want to remind Gov. Whitmer that many families across Michigan are not as financially stable as career-long politicians like herself, and live paycheck to paycheck. For many of these workers, the inability to go to work and provide for their families is just as crushing as the inability for small businesses operating on a day-to-day basis to lose weeks' worth of business.

"I will continue to monitor this situation and begin working on remedies to resolve this issue to ensure Michigan families and employers get through this difficult and unanticipated time."
###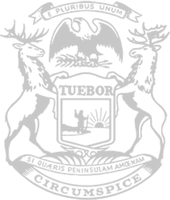 © 2009 - 2023 Michigan House Republicans. All Rights Reserved.
This site is protected by reCAPTCHA and the Google Privacy Policy and Terms of Service apply.