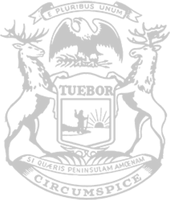 Rep. LaFave to governor: Stop the excuses, do the right thing and sign car insurance reform
State Rep. Beau LaFave, member of the House Select Committee on Reducing Car Insurance Rates, today issued the following statement after Gov. Gretchen Whitmer threatened to veto the House-approved plan that would lower car insurance rates across Michigan:
"The governor has a chance to do the right thing and give Michigan's more than 7 million drivers desperately needed relief on their car insurance bills. If she follows through on her veto threat, sadly, her priorities will be abundantly clear.
"She will be standing with her special-interest allies and the status quo in opposition to Michigan drivers and their families. She will be allowing ambulance-chasing lawyers and hospital executives – who have given her large pools of cash – to continue sucking our bank accounts dry through the most expensive car insurance in the nation.
"If the governor vetoes this bill, the people of Michigan will see her for who she really is. The House-approved plan includes guaranteed lower rates and prohibits non-driving factors unlike the Senate's version because the governor demanded those changes. And yet she is still threatening to reject the reform regardless of getting everything she asked for.
"Our governor has specifically made clear what must be in a reform plan for her signature – and we delivered. All she is doing now is moving the goalpost with excuse after excuse.
"If the governor vetoes any reform plan that includes her entire wish list, she is the problem – not the solution."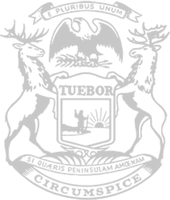 © 2009 - 2020 Michigan House Republicans. All Rights Reserved.
This site is protected by reCAPTCHA and the Google Privacy Policy and Terms of Service apply.