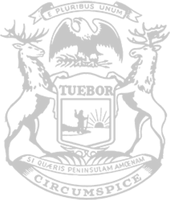 Rep. LaFave: Governor once again forgets about disabled community with new EO
State Rep. Beau LaFave of Iron Mountain today issued the following statement after the governor issued an executive order requiring any business that is open to the public to refuse entry or service to people not wearing a face covering:
"The governor completely forgot about the disabled community when drafting her latest executive order.
"If a customer comes in without a mask, Gov. Whitmer's order requires stores and restaurants to turn them away. The problem is, any business who refuses service to a disabled customer – or even asks about their disability – is in violation of federal law. Violating the Americans with Disabilities Act could result in a hefty fine. That's up to $75,000 for a first-time violation and $150,000 for subsequent violations.
"There are good reasons for the ADA and HIPAA , and they should not be ignored. Imagine if you were a single parent with a young daughter who had a disability that prevented her from wearing a mask. You walk into the store and an employee near the door asks you to put a mask on her. You explain that your daughter has severe asthma, which makes wearing a mask impossible, and move on to do your shopping. The same interaction occurs with the employees stocking shelves, working the deli and bakery and the cashier. By the time you're out of the store your daughter will probably be in tears.
"People who have disabilities do not need a constant and unnecessary reminder that they're different. Sadly, that's exactly the type of scenario this executive order mandates. It disproportionally hurts people with disabilities by forcing them to jump through government-created hoops every time they step foot in public.
"Masks are a really good idea and I encourage their use, but Gov. Whitmer is wrong to issue an unlawful and contradictory executive order that forces businesses and their employees to choose between a hefty fine for violating the ADA or risk losing their business license."
###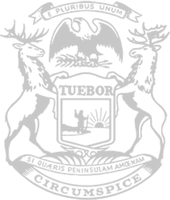 © 2009 - 2020 Michigan House Republicans. All Rights Reserved.
This site is protected by reCAPTCHA and the Google Privacy Policy and Terms of Service apply.