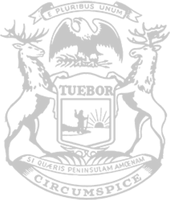 Rep. LaFave: Governor kills plan to legalize feeding deer during harsh winter
RELEASE
|
December 19, 2019
Whitmer vetoes baiting bill, despite unanimous support from U.P. legislators
State Rep. Beau LaFave today condemned Gov. Whitmer's decision to veto a plan that would have restored the practice of baiting and feeding deer in Michigan.
LaFave, of Iron Mountain, co-sponsored House Bill 4687 to end the widely criticized ban, which was issued by the Michigan Natural Resources Commission amid concerns about chronic wasting disease (CWD). After the governor's veto, he vowed to continue fighting against the Natural Resources Commission's overregulation of hunting activity in Michigan.
"The Natural Resources Commission has made criminals out of hunters who bait and people who take pleasure in feeding wildlife – even though there's no scientific evidence that baiting and feeding cause CWD to spread any quicker than it does in nature," LaFave said. "Deer have a natural instinct to herd for warmth and congregate for food. This ban does nothing to stop the spread of disease – but it allows people to be arrested and sent to jail for 90 days if they throw a piece of moldy bread out their kitchen window."
LaFave also believes the baiting ban is a violation of the Americans with Disabilities Act.
"Without baiting, there's no realistic way for many people with disabilities and the elderly to participate in the management of our deer population," LaFave said. "Baiting is a reasonable method that increases the odds of disabled hunters having success in locations that are accessible to them."
###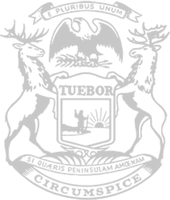 © 2009 - 2021 Michigan House Republicans. All Rights Reserved.
This site is protected by reCAPTCHA and the Google Privacy Policy and Terms of Service apply.