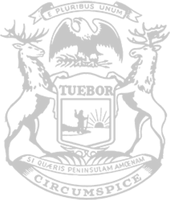 Rep. LaFave fires back after Michigan Dems introduce plan to restrict gun rights
State Rep. Beau LaFave said legislation introduced this week by Democrats in the Legislature is just the latest attempt by liberals to chip away at the fundamental right of Michigan citizens to keep and bear arms.
LaFave, of Iron Mountain, said the latest proposal by Democratic lawmakers to require universal background checks every time a firearm changes ownership in Michigan would impose unnecessary restrictions on law-abiding citizens.
"Background checks don't stop criminals from getting their hands on a gun. They only create unnecessary barriers for people who follow the law," LaFave said. "Study after study has shown that most people who go to prison for firearm crimes get their guns through theft or the black market."
During a press conference announcing the plan, one Democratic lawmaker likened a passing a background check to obtaining "permission" to own a gun.
"Since when do we have to ask the government for permission to exercise our constitutional rights?" LaFave said. "We ought to move in the other direction and eliminate the undue burdens that have been placed on Michigan gun owners for far too long. That's why I have introduced legislation that would allow law-abiding citizens to conceal carry in the same places they already can open carry without a permit."
The U.P. legislator also sponsored a plan that would allow individuals to transport uncased, loaded long-barreled firearms on private land using any kind of vehicle. Currently, any person found to be transporting a loaded long-barreled firearm could be imprisoned up to 90 days and fined up to $500. LaFave's legislation, which would remove this violation, was approved by the House in August.
LaFave said this is in stark contrast to the measures being pushed by liberal Democrats who want to eat away at the rights guaranteed by both the U.S. and Michigan Constitution – like universal background checks and legislation to establish "red flag" policies that allow law enforcement officers to confiscate guns from law-abiding citizens at the point of a finger.
"While strict gun control policies make for catchy headlines, the reality is these bills propose taking away someone's right to keep and bear a firearm without due process," LaFave said. "Nothing included in the legislation ensures only people who are an 'extreme risk' will lose their right to keep and bear arms."
###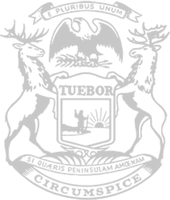 © 2009 - 2021 Michigan House Republicans. All Rights Reserved.
This site is protected by reCAPTCHA and the Google Privacy Policy and Terms of Service apply.