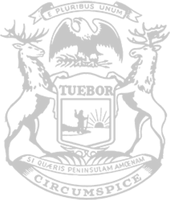 Rep. LaFave fights for accountability after governor's disastrous nursing home policy costs Michiganders lives
Plan would require governor to disclose information to public during emergencies
Furious over the governor's dangerous COVID-19 nursing home policy, state Rep. Beau LaFave today introduced a plan to ensure citizens can hold the governor accountable when a state of emergency or disaster is declared in Michigan.
LaFave, of Iron Mountain, said Gov. Gretchen Whitmer failed to disclose information about COVID-19 death and infection rates in nursing homes after she implemented a reckless policy that required patients infected with COVID-19 to be housed in long-term care facilities alongside Michigan's most vulnerable residents.
"Thousands of Michiganders lost their moms, dads, and/or grandparents as a direct result of this reckless policy," LaFave said. "I truly believe thousands of lives of nursing home residents could have been saved if Gov. Whitmer had been more transparent with the people. She didn't want to share data that would give people an opportunity to second-guess her or make better recommendations. Her arrogance caused thousands of our most vulnerable to leave this earth years earlier than they would have."
Senior citizens, especially those in nursing homes, are particularly vulnerable to the COVID-19 virus. The governor's own reports indicate roughly 34 percent of Michigan's COVID-19 deaths – nearly 2000 people – were nursing home residents. In the Upper Peninsula, at least half of reported COVID-19 deaths were in long term care facilities, where people should have been protected the most.
"The governor is paying $5,000 per person to nursing homes as a blood-bribe for them to bring contagious coronavirus patients under the same roof as our most vulnerable populations with compromised immune systems," LaFave said. "There's no way the science and data support that – that's why she doesn't want people to see it."
LaFave also noted that many of the COVID-19 patients placed in facilities were in their 20's and had never before seen the inside of a nursing home. A 20-year-old who was caught on video beating his 75-year-old roommate in a Detroit nursing home was temporarily residing there because of the governor's policy.
On April 30, LaFave voted for a plan to end the executive order related to nursing homes. Senate Bill 858 also would have put other virus-related precautions into state law and restored the normal balance of powers between the branches of state government. Gov. Whitmer vetoed the bill.
LaFave has joined legislators from both sides of the aisle in repeatedly calling on the administration to release more information related to the nursing home policy, which the governor has acknowledged is flawed. Other states that had implemented similar but less asinine strategies, such as New York, have since reversed course – but Michigan's policy remains the same under Gov. Whitmer's orders.
Today, LaFave introduced House Bills 5863-64 to ensure all governors will be required to adhere to the Freedom of Information Act and disclose information to the public when they declare a state of emergency or disaster in Michigan.
"They say sunshine is the best disinfectant – and in this case that couldn't prove truer," LaFave said. "We must ensure that no future governor is allowed to unilaterally make decisions that risk the lives of our residents without any accountability from the public."
The plan has been referred to the House Government Operations Committee for consideration.
###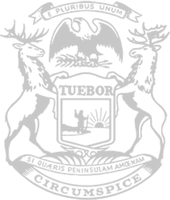 © 2009 - 2020 Michigan House Republicans. All Rights Reserved.
This site is protected by reCAPTCHA and the Google Privacy Policy and Terms of Service apply.