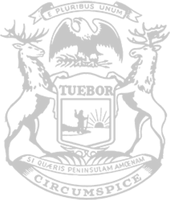 Rep. LaFave calls out MDOT 80-cent per gallon gas tax estimate: "Is no tax too high?"
State Rep. Beau LaFave, of Iron Mountain, today issued the following statement in response to recent comments made by Michigan Department of Transportation Director Paul Ajegba on the need for an 80-cent per gallon gas tax to adequately fund road repairs:
"The governor's administration is so out of touch with reality that they make the television show "The Twilight Zone" look like a PBS documentary. I didn't come to Lansing to talk about utterly senseless tax hike proposals. If the transportation director was floating a trial balloon with his call for an 80-cent gas tax increase, I'm here to tell him it ain't happening.
"The governor just vetoed $375 million in road and bridge funding for the current year's budget – a reasonable amount that respected what our state could afford while committing more to our infrastructure. She'd rather take billions of dollars out of the pockets of taxpayers, and it appears leadership at MDOT sees that not only as a positive, but a low-ball estimate.
"To get things into gear with our roads, we have to listen to the people who are driving on them. They've said simply and clearly we need to figure out a road funding solution that does not include a gas tax that would be the highest in the country. It's time to start listening."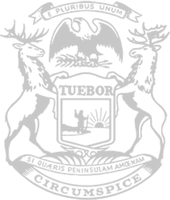 © 2009 - 2021 Michigan House Republicans. All Rights Reserved.
This site is protected by reCAPTCHA and the Google Privacy Policy and Terms of Service apply.