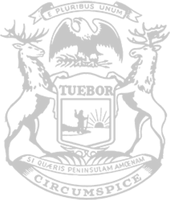 Rep. LaFave calls on governor to allow after-hours gasoline sales to combat COVID-19
State Rep. Beau LaFave, of Iron Mountain, today urged Gov. Gretchen Whitmer to issue an emergency order to implement his legislation, House Bill 4732, and allow gas stations to dispense fuel when an attendant is not on duty – a decision to help combat the spread of COVID-19.
HB 4732, which was approved by the House Commerce and Tourism Committee before the pandemic started, would protect gas station employees and the public by allowing them to better socially isolate.
"The governor has shut down most businesses in the state, but gas stations must remain staffed due to stupid government overregulation," Rep. LaFave said. "There is no need to require gas station employees to be present at the gas pump, and our neighboring states agree. Ohio doesn't require it, Wisconsin doesn't require it, and neither does Indiana.
"My bill has already received bipartisan support, yet the governor and her administration opposed it when it passed in committee months ago. I strongly urge her to implement my plan to allow gas stations more flexibility with staff and allow increased social distancing."
Rep. LaFave's plan would also allow essential employees who must work the ability to fill their gas tanks 24/7, while avoiding contact with others as recommended. Implementing HB 4732 would allow local gas station owners more flexibility with their employees' schedules and increase safety for everyone.
"Gas stations are often miles apart," LaFave said. "For workers after a long night shift, already in high-stress environments, the last thing they need to worry about is running out of gas. Under current law, if a station wants to sell gas they need to have someone working in the store. There may not be a need to buy lottery tickets and cigarettes at 4 a.m. during a pandemic, but fuel is essential. Implementing my bill temporarily during this crisis and permanently by withdrawing her administration's opposition and later signing it into law is common-sense deregulation.
"I've spoken with the Democrats and I've heard from Republicans. We all seem to agree. Allowing people to get gas, even if no one is inside, is in the best interest of Michiganders – especially during these trying times. I ask the Governor to find five minutes between her appearances on CNN and The View to protect the safety of gas stations employees and their families."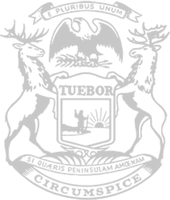 © 2009 - 2020 Michigan House Republicans. All Rights Reserved.
This site is protected by reCAPTCHA and the Google Privacy Policy and Terms of Service apply.