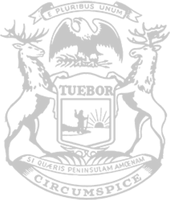 Rep. LaFave approves minor e-cigarette ban, rejects overregulation
Although state Rep. Beau LaFave this week voted in favor of a plan to ban the sale of e-cigarettes to minors and prevent individuals under 18 from possessing vaping products in Michigan, he voted against overregulating the industry.
LaFave, of Iron Mountain, said the number of teenagers who use e-cigarettes has increased dramatically over the past few years, prompting parents, teachers and law enforcement officers to reach out about solving the epidemic before it spirals too far out of control. In a recent study, one in five Michigan high school students reported having used an e-cigarette during the previous 30 days.
LaFave voted in favor of Senate Bill 106, prohibiting minors from purchasing and possessing e-cigarettes and establish penalties for people who sell or give e-cigarette products to minors.
"We must do better in protecting our children when it comes to harmful, addictive products," said LaFave, who serves as the vice chair of the House Judiciary Committee. "There's a dangerous misconception that vaping is safe and cool. E-cigarette usage can have severe long-term health effects, and it can also lead to dependency and act as a gateway to smoking real cigarettes. They should have no place in the hands of minors in our communities – period."
Electronic cigarettes are battery-operated devices that deliver nicotine and flavoring without burning tobacco. The devices are small and often look harmless – including a version that looks just like a computer flash drive – making them appealing to teens and difficult to detect in schools.
According to the Centers for Disease Control, vaping nicotine can harm adolescent brain development and lead to addiction. Many vaping products also contain diacetyl, which is commonly associated with "popcorn lung" – a condition that damages airways.
LaFave voted against a separate plan, Senate Bill 155, requiring vapor products or alternative nicotine products to be stored behind a counter or within a locked case in stores. The proposal also requires liquid nicotine containers to meet child-proof requirements. LaFave said the measure only adds unnecessary regulations to small businesses and offers no benefit to child safety.
"We don't store liquor behind a counter or within a locked container, why should we be doing that with vaping products," LaFave said. "This is just an excessive regulation that hurts small businesses. Child-proof containers are also burdensome, as they are difficult to be opened by people with upper limb disabilities. I am all for keeping e-cigarettes out of the hands of minors, but I will not support any plan that adds more regulations than needed. We already have enough red tape acting as barriers for Michigan businesses."
Both plans received overwhelming support in the House and now head to the governor for consideration.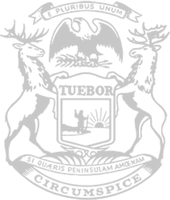 © 2009 - 2020 Michigan House Republicans. All Rights Reserved.
This site is protected by reCAPTCHA and the Google Privacy Policy and Terms of Service apply.