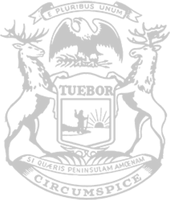 Rep. LaFave announces Outstanding Educator Award recipients
State Rep. Beau LaFave of Iron Mountain announced today the 2018-2019 Outstanding Educator Award recipients.
"I would like to congratulate all the nominees on their achievements." LaFave said. "All of our educators are outstanding and we had many great submissions, making the decision difficult to pick only three. I am proud to announce the following award winners as we close National Teacher Appreciation Week."
Carolyn Belanger of Delta Schoolcraft ISD – Learning Center, who was nominated by parents and former students who know her to have gone above and beyond to help her students succeed in the classroom and in life. As a teacher, she goes out of her way to meet her students' needs and helps them strive to reach their full potential. Belanger continues to challenge her students while demanding academic and behavior excellence attributing to the success of all those she works with. She teaches special education at Delta Schoolcraft ISD.
Darrell Mullins of Delta Schoolcraft ISD, who was nominated by his peers is a leader in the classroom and in his community. He teaches a class of over 45 students while also serving as lead advisor for SkillsUSA. Mullins is a state leader in the CNC portion of the state competition. Mullins has helped his students find work in local manufacturing companies as interns and also has students building parts for NASA and the international space station. He is a machining teacher at Delta Schoolcraft ISD.
Benjamin Sherk of Kingsford Public Schools, was nominated by proud Flivvers who have great respect for his commitment to the students.  Since taking over, Mr. Sherk has helped Kingsford's music program grow to be one of the largest and most accomplished programs in the Upper Peninsula. Sherk directs the high school marching band, pep band, and jazz band and grades 5-8. Under Sherk's leadership, students have successfully competed at the annual solo and ensemble festival. Numerous students, have gone on the play in Division 1 schools such as Michigan State University, University of Michigan, Illinois State University, and University of Southern California.
"As a former student of Mr. Sherk, I can personally attest to the passion and quality of his work. The students, who with his help, have become truly talented and successful musicians." LaFave said.
Rep. LaFave will be presenting each of the award winners with a tribute later this month.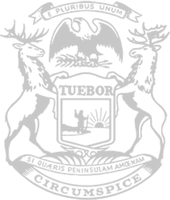 © 2009 - 2020 Michigan House Republicans. All Rights Reserved.
This site is protected by reCAPTCHA and the Google Privacy Policy and Terms of Service apply.