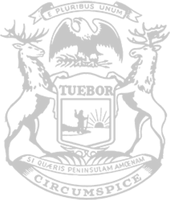 Rep. Kahle: Michigan House votes to protect students, seniors and vulnerable residents
Rep. Bronna Kahle today voted with the state House to reverse the governor's cuts to public safety, Alzheimer's care and programs for seniors, support for families with autistic children, and several other programs helping Michigan's most vulnerable residents.
Kahle and the House also voted to restore a tuition grant program helping students at independent colleges across the state, including Adrian College and Siena Heights University.
The bills were approved with broad bipartisan support.
"People must come before politics. I sincerely hope Gov. Whitmer realizes this by now, and I am working to advance solutions and do the right thing for our state's most vulnerable residents," said Kahle, of Adrian. "The governor cut funding to incredibly important programs to try and force Michigan residents to accept a 45-cent per gallon gas tax increase. But with these votes today, I sent a clear message: Our most vulnerable residents should never be treated as political bargaining chips."
The measures approved by the House – which don't include any tax increases — next advance to the Senate for further consideration.
Kahle is fighting to restore $400,000 for a pilot program to bolster care for Alzheimer's and dementia patients in 10 Michigan counties, including Lenawee County. She's helping lead efforts to restore $500,000 the governor cut for senior citizen program grants, and also is seeking to restore the Michigan Tuition Grant program, which helps nearly 17,000 college students statewide.
Kahle also voted to restore funding for:
Health care. The House plan restores $7.9 million for rural hospitals providing obstetrician care, $16.6 million for rural hospitals serving relatively high rates of Medicaid and low-income patients, $10.7 million to improve pediatric psychiatric services, roughly $1.5 million to help children with autism, and more than $1 million to fight opioid drug abuse.
Public safety. The House-approved measure reverses the governor's $13 million in cuts to the program allowing sheriffs to hire patrols for secondary roads, which last year amounted to more than $100,000 for Lenawee County. The House also voted to restore $10 million Whitmer eliminated for school safety grants.
Education. The House vote would restore funding for school safety, dropout recovery programs and literacy programs.
Kahle also voted to restore grants Whitmer vetoed to ensure military veterans can get access to services they need at the county level, along with several other veto reversals.
#####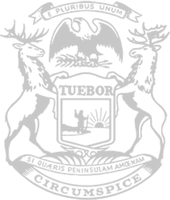 © 2009 - 2021 Michigan House Republicans. All Rights Reserved.
This site is protected by reCAPTCHA and the Google Privacy Policy and Terms of Service apply.